Hello, Fellow Lovers of Liberty!
I want to thank all of your who are planning with your friends and your family to come out to the United Stand for America. We appreciate your sharing and promoting of this pivotal event.
We all know that America is in dire circumstances on many levels. Our economic problems are glaring and obvious. Yet the cause of that looming catastrophe is not fundamentally economic, it is caused by misguided – or nonexistent – principles. We need to approach the solution to this problem and others not in a superficial fashion, but by addressing our solutions to the causes of the issues.
These solutions will be simple in principle and concept, though they will by no means be easy to carry out. Nevertheless it is absolutely imperative that we carry out the effort. Our children's lives, and their children's lives…in fact our own lives, are jeopardized by the huge amount of debt we are all assuming, on a scale never before imagined in any generation before.
I have 2 young children growing up facing this burden, and I fear that, if we as a nation do not immediately begin to be economically responsible, my children will be living in a very different country than the one we all grew up knowing…and it will happen because we allowed it to happen.
Yet, even in the face of this crisis, we are pressured to toe party lines on stereotyped grounds, and those people who choose not to occupy the box in which they are expected to reside, because of the color of their skin, or their gender, or some other aspect of their background, are reviled, and subject to vitriolic attacks. We absolutely must break out of those stereotyped ways of thinking. We have to reach out to the vast group of people who don't belong in any stereotype, who may not realize the fact that they are our allies. There are far more of them than you might think. We have to make outreach, and inclusion, a central plank in our platform, instead of the easy acceptance and reinforcement of false presumptions.
We must also remind our fellow Americans just why limited government is so crucial, and help them to recognize that government tinkering and intervention has only acted to decrease our prosperity, as individuals and as a nation. Before we leave for the USA event tomorrow, lets make sure to call our friends and knock on our neighbors' doors and invite them to come with us and share in the conversation. Let's invite the business-owners in our neighborhoods, in our personal networks, in our LinkedIn contacts, and point out to them that America the highest corporate income tax rate in the world, beating out openly communist and socialist nations. Because of this, the business environment in America has devolved into a trackless morass.
Just look at the history of Detroit in the last 60 years. Detroit was once among the leading manufacturing regions in the world, and the wealthiest locale in America. Over time, the government's intervention, coupled with the effects of Union overreaching, priced the workforce in the area out of the market…and contributed to the decline and fall of a great city, which now retains a fraction of its former population, many of whom only stay because they have been so devastated by the economic collapse that they have no ability to go anywhere else.
Do not think we are safe in affluent and wealthy neighborhoods in Palm Beach Country from such possibilities. Detroit is a visceral reminder, a microcosm of what could happen to the entire country. Bloomfield Hills, Michigan used to be so prestigious that the CEO of General Motors, the largest corporation in the world, called it his home. Now it too is suffering from the blight that has stricken the entirety of Southeastern Michigan.
These are also the reasons we in the Palm Beach County Tea Party are so concerned about the Medicaid expansion issue. The public has been misdirected by the fact that the State of Florida is being offered "federal money." People are being disingenuously misled that the Medicaid expansion is to be financed by free money. Yet we know that it's not. Federal money means nothing, because there simply is no money there anymore. We are in so much debt that our entire country's economy is on the verge of collapsing on itself, because right now we aren't creating anything like enough wealth to keep up with the bills.
We need to go into all levels of communities and remind people about this fact. The attacks by the President on the wealthy are reprehensible smoke and mirrors, stating that they must pay their "fair share" when they already pay the vast majority of the tax revenues, which are being poured into a pit of debt that is being dug far more rapidly than anyone could ever fill it. These wealth-disparaging statements breed enmity between people whose interest coincide, because the primary interest is rapidly becoming simple survival. When each side thinks the other is somehow taking or keep something that doesn't belong to them–the fallacies that the wealthy have unfairly large amounts of money that they obtained by cheating, or that the poor just want everything given to them and don't want to work and support themselves–the only ones who benefit are those who would seek power over the lives of others.
That is not the American way. We should be outraged that such concepts are being given respect and credence in our country.
Our speakers tomorrow are some of the most important patriots that we have in the Conservative movement. The very thought of throwing in the towel on our country would never cross their minds. They are reaching out to people from all walks of life, to urge them to take responsibility for their government, for their actions, for their prosperity. These admirable individuals are helping us call America to action, helping us to look at ourselves and reassess our priorities, to reach out to each other as lovers of our country, of freedom, and to recognize that freedom is responsibility for one's actions.
We must seize this call to action, with the energy born of our righteous indignation, we must be heard…and above all we must be seen, as we lead by example, as we reach out and as we make our STAND. We cannot give up. We cannot let the fact of the dysfunction in Washington or the election last year make us despair. We must be galvanized to action as we have never been before. The loss of the election is no reason not to stand up. We are not looking for a "dear leader," we are not looking for a "savior." We are our own only saviors. We are individually responsible.
We must make our Stand, tomorrow, and every day thereafter.
Thank you.
Dominique Feldman
Communications Director
Palm Beach County Tea Party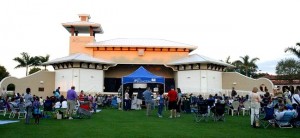 Please join us as we concentrate our focus for April on our major Annual Event, which we have renamed United Stand for America, at the Wellington Amphitheater!!!
NOTE: The Boca Raton Chapter Meeting, normally the first Tuesday of each month (or, April 2nd) is cancelled, as is the Wellington Chapter Meeting, normally the second Monday of each month (or, April 8th).  Bring your patriotic spirit to Wellington on April 14th, and join us for a fun-filled day with a great line-up of speakers and activities!!!!  Stay tuned to our web site and FaceBook page for more details!
With a crystal-clear night on the back end of a Florida "cold-snap" (getting into the 40's the day before), there was another exciting night of patriotism from the Palm Beach County Tea Party.  Though the turnout was lighter than this past month, it was an unquestionably exciting evening of brisk dialogue amongst Patriots in Boca Raton.   Slade O'Brien was the guest speaker, and his perspective as a leader of grassroots movements, and dealing with politics on the LOCAL level, was quite illuminating.  As the Florida Director of Americans For Prosperity, Slade has an extraordinary inside perspective on Florida politics, with access to all the "movers and shakers" within the political sphere in our state.
What he revealed about statewide graft and corruption in state contracts from legislators "thanking" their lobbyists and supporters who got them elected was both sickening and motivating at the same time.  Slade also updated us on the "Five For Florida" initiative that AFP began last year, and updated us on their progress.  While much has been accomplished, we have a "long road ahead", as Slade said.
This also marked the return to Boca Greens Country Club, and exceptional venue for our group in terms of space, facilities, location, and food.  Salad, Rolls, Chicken, and Salmon was served with a Vodka Penne dish, and a yummy-looking Apple-Cobbler type of dessert (I did not partake).  It was a great crowd, populated by both familiar faces, as well as many new people.  PBCTP Co-Founders Mel and Barbara Grossman made the trip from Jupiter to be with us, as did Terry Brady.
Boca Chapter Coordinator Alex Berry began the proceedings at 7:00pm with the Pledge of Allegiance. Carlos Manuel Santana then regaled us with his impassioned version of the National Anthem.  After the usual protocol of explaining what the PBCTP is, and what it stands for, Alex made general announcements, and then asked former Board member Francisco Rodriguez to come to the podium.  Francisco explained how he has recently published a book that addresses the critical issue of WINNING ELECTIONS, and how that starts on the local level, something we can all participate in.  And this dovetailed well with Slade O'Brien's discussion of the "pragmatics" of politics….
Alex then introduced Slade, who held the crowd captive with a personal account of his observations on how Florida has foolishly discouraged entrepreneurial activity with miles of red tape.  He was actually very encouraging, however, because he drew parallels between what Scott Walker has done in Wisconsin, and what is possible here in Florida.
Slade followed his presentation with a boisterous "Q&A" session with the audience, moderated by Alex Berry.  Tea Party members donated the raffle prizes, and the winners were announced at the drawing, concluding the evening.
We look forward to more great meetings in 2013 for our Boca Chapter—please INVITE YOUR FRIENDS to our next event, which will be on April 2nd, 2013!!! Remember—we always have our Boca Chapter Dinner/Speaker event on the FIRST TUESDAY of every month, so mark your calendars!  Please get involved if you aren't yet, and STAY involved if you already are!  Remember, we are LOOKING FOR ADDITIONAL BOCA TEAM LEADERS, including a Boca Chapter Coordinator (leader in Boca).  Please help out if you can!
Hello all,
The following was a letter from Mark Meckler.  Please review and comment .. . and most importantly, pick out the key points that mean the most to you and immediately send emails and make phone calls to your state legislators!
To Tea Partiers across Florida:
From my perspective it's very simple.
1.  Tea Partiers put principle before politics.  One of the core principles of tea partiers is fiscal responsibility.  As tea partiers, our job is to stand on principles, not be convinced by the politics of the moment.  Expanding huge, inefficient, bloated, government programs for which our federal government must borrow 43 cents of every dollar spent is hardly fiscally conservative.  In fact, supporting such a program expansion would be the antithesis of what the movement stands for.

2.  The best conservative Governor's in the nation are opposing the expansion of Medicaid.  Gov. Scott Walker, Gov. Rick Perry, Gov. Bobby Jindal, Gov. Nikki Haley, etc.  When the leading conservative Governors in the nation are rejecting the program, it's hard to see how tea partiers could think accepting it is a good thing.

3.  Four Important Points about the proposed Medicaid expansion that everyone should know:
Four Important Points About Medicaid Expansion
A.  Support for Medicaid Expansion is Support for Obamacare.  If your tea party group supports the expansion of Medicaid, it is a major statement in support of Obamacare.  One of the major provisions of Obamacare was the expansion of Medicaid, which is intended to dramatically increase the number of people dependent on the federal government.  The rejection of the Medicaid expansion, which states were given the right to do by the Supreme Court in the only conservative victory on Obamacare, is one of the few tools remaining to help prevent Obamacare from swallowing the nation.
B.  The Medicaid Expansion is a Fiscal Nuclear Time Bomb.  Medicaid is a fiscal time bomb; today, states and the federal government jointly fund the program, but over time, Congress is almost certain to curtail its support due to Washington's fiscal pressures.
C.  The Medicaid Expansion Drives the Cost of Insurance Up for Everyone Else.  Medicaid drives up the cost of insurance for everyone else, because hospitals overcharge people with private insurance to make up for the fact that they're underpaid by Medicaid.
D.  Medicaid is a Broken Program Providing Terrible Health Outcomes.  Medicaid provides the worst health outcomes of any insurance plan in America; in many cases, it's worse than having no coverage at all.
To me, it's not even a close call for tea partiers.  If we won't do our best to hold the line here…we should just fold up our tea party tents and go home.  It is impossible for fiscal conservatives to support the expansion of a bloated, broken federal program that borrows 43% of every dollar spent, and still consider ourselves principled fiscal conservatives.  If we support (or don't vociferously oppose) the expansion of Medicaid, then the criticism sometimes leveled at us that we are willing to cut, but not when those cuts affect us, is true.  Are we Democrat-lite, or are we true fiscal conservatives who will stand on principle?  In Florida, the time to make that decision is now.
Below you will find a summary of where each state currently stands (as of Feb. 20) on the proposed expansion.
Where each state stands on ACA's Medicaid expansion
A roundup of what each state's leadership has said about their Medicaid plans
Topics: Health Care Reform, Market Trends, Strategy, Medicaid, Reimbursement, Finance
February 20, 2013
Click to expand a quick-to-scan graphic or an interactive graphic. (Note: The interactive graphic may not be optimized for all mobile devices.)
Embed this map on your website
Text last updated on Feb. 20, 2013, at 5:30 p.m. ET
The Supreme Court's ruling on the Affordable Care Act (ACA) allowed states to opt out of the law's Medicaid expansion, leaving each state's decision to participate in the hands of the nation's governors and state leaders.
Based on lawmakers' statements, press releases, and media coverage, the Daily Briefing and American Health Line editorial teams have rounded up where each state currently stands on the expansion.
We will continue to update this map and list as more information becomes available. Send us news, tips, and feedback by commenting below or emailing dailybriefing@advisory.com.
* indicates a state's participation in the multistate lawsuit against ACA
NOT PARTICIPATING (13 states)
LEANING TOWARD NOT PARTICIPATING (5 states)
LEANING TOWARD PARTICIPATING (3 states)
Kentucky: Gov. Steve Beshear (D) when asked about the expansion in July said, "If there is a way that we can afford that will get more coverage for more Kentuckians, I'm for it." However, state lawmakers are putting pressure on Beshear to reject the expansion (Office of Gov. Beshear release, 6/28; AP/Evansville Courier & Press, 6/28; AP/Evansville Courier & Press, 7/17; Autry, WYU, 7/5; Cross, Louisville Courier-Journal, 6/29).
New York: Gov. Andrew Cuomo (D) in a statement on his website on June 28 said he was "pleased the Supreme Court upheld the [ACA]" and looks forward "to continuing to work together with the Obama administration to ensure accessible, quality care for all New Yorkers." On July 26, Danielle Holahan—project director for New York's health insurance exchange planning—said the state "largely meet[s] the federal required Medicaid levels already." Although Cuomo's office has not officially announced a decision, the Associated Press reported on Nov. 13 that New York will expand Medicaid (Office Gov. Cuomo release, 6/28; Grant, North Country Public Radio, 7/27; Delli Santi/Mulvihill, AP/San Francisco Chronicle, 11/13).
Oregon: Gov. John Kitzhaber (D) said on June 28 that he is confident that the Oregon Legislature will approve a state Medicaid decision. In an interview with the Oregonian just hours after the Supreme Court issued its ruling on the ACA, Kitzhaber said, "We'll make a decision on whether or not to expand the Medicaid program really based on, I think, the resources we have available in the general fund for that purpose going forward" (Budnick, Oregonian, 6/28).
PARTICIPATING (23 states and the District of Columbia)
UNDECIDED/NO COMMENT (8 states)
Alaska*: Gov. Sean Parnell (R) on Aug. 8 said he is guarded on the expansion "because our history with the federal government right now is they cut what they promise to fund." Parnell said he wants to thoroughly understand the costs to the state before making a decision (Bohrer, AP/San Francisco Chronicle, 8/8).
Indiana*: Gov. Mitch Daniels (R) in a statement on June 29 said, "Any decision to expand Medicaid in 2014 is entirely the province of the next General Assembly and governor." U.S. Rep. Mike Pence (R) was elected governor on Nov. 6. In a position statement earlier this year, Pence noted that the Medicaid expansion would double "down on an already broken and unaffordable Medicaid system." Addressing the Affordable Care Act as a whole, he wrote, "I believe the State of Indiana should take no part in this deeply flawed healthcare bureaucracy" (Office of Gov. Daniels release, 6/29; Pence letter).
Kansas*: Gov. Sam Brownback (R), who has been a vocal opponent of the Affordable Care Act, has not stated whether to opt in or out of the Medicaid expansion, the Associated Pressreported on Nov. 9 (AP/NECN, 11/9).
Tennessee: Gov. Bill Haslam (R) has not decided whether Tennessee will participate in the Medicaid expansion. However, two lawmakers—Sen. Brian Kelsey (R) and Rep. Jeremy Durham (R)—already have committed to introducing legislation that would block expansion, and the state's new Republican supermajority in the General Assembly means such a bill could pass (Bohs, "Bohs Column," The Jackson Sun, 11/9).
Utah*: In an email responding to a query by American Health Line, Nate McDonald—public information officer for Gov. Gary Herbert (R), who won re-election in the state's gubernatorial race in November 2012—said "[n]o official decision" has been made on the Medicaid expansion (McDonald email, 11/9).
West Virginia: Gov. Earl Ray Tomblin (D) in a statement on his website on June 28 said, "We know what the law is but as I've said before, I will continue to do what is best for West Virginia … We're going to review the Supreme Court's ruling, and work with our federal delegation on how we move forward." In the state's gubernatorial race in November 2012, Tomblin was re-elected (Office of Gov. Tomblin release, 6/28; AP/Marietta Times, 11/7).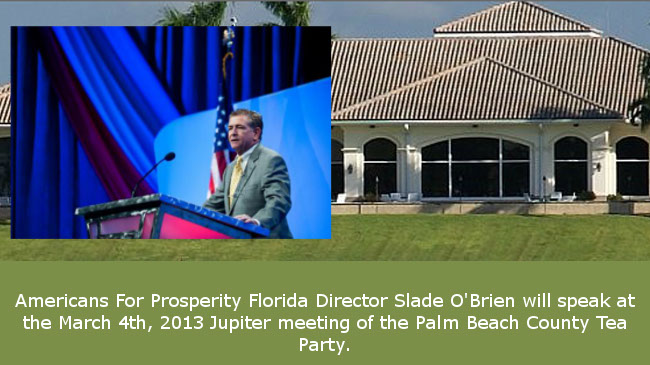 Join us on Monday, March 4th for another banner Chapter Meeting, featuring Slade O'Brien, the Florida State Director for Americans For Prosperity.  Slade has spoken to our group before, and is always a great hit with our crowd, and his message is destined to become MORE popular, as he is a rising star both as an activist, and as an expert in how to WIN elections.  If more people listened to Slade last year, many of the election results could have come out quite differently.
 Monday, March 4, 2013
5:30pm buffet ($20), 6:30 Program
Abacoa Golf Club
105 Barbados Drive, Jupiter, Florida 33458
Please join us!  Doors open at 5:30pm, with a cash bar.  Dinner begins promptly at 6:00pm, and our meeting begins at 7:00pm.  Slade is always great with our crowd, and will be happy to answer questions after his presentation.  You can attend our meeting at 7:00pm at no cost, but we encourage you to come for the dinner.  For $20, you will enjoy salad, main course, dessert, coffee, and tea, with tax and tip included!  This will be a great evening of like-minded fellowship, and a true sense of deep patriotism permeates the experience– please RSVP on the button below!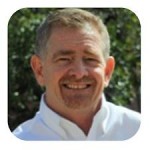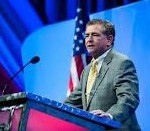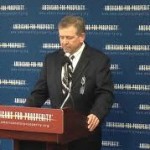 Join us on Tuesday, March 5th for another banner Chapter Meeting, featuring Slade O'Brien, the Florida State Director for Americans For Prosperity.  Slade has spoken to our group before, and is always a great hit with our crowd, and his message is destined to become MORE popular, as he is a rising star both as an activist, and as an expert in how to WIN elections.  If more people listened to Slade last year, many of the election results could have come out quite differently.  One other note: WE ARE BACK at Boca Greens Country Club!
Please join us!  Doors open at 5:30pm, with a cash bar.  Dinner begins promptly at 6:00pm, and our meeting begins at 7:00pm.  We will say the Pledge of Allegiance, and Carlos Manuel Santana will sing our National Anthem.  Announcements will follow, and then Slade O'Brien will be introduced.  He is always great with our crowd, and will be happy to answer questions after his presentation.  You can attend our meeting at 7:00pm at no cost, but we encourage you to come for the dinner.  For $20, you will enjoy salad, main course, dessert, coffee, and tea, with tax and tip included!  This will be a great evening of like-minded fellowship, and a true sense of deep patriotism permeates the experience– please RSVP on the button below!

This young lady hits the nail on the head, telling a side of the gun control issue that most have never thought about.
Take a couple minutes to listen to what a very bright young black woman has learned…
Forward on because everyone needs to hear this.
To a packed crowd at Abacoa, Tea Party Patriots founder Mark Meckler provided optimism and insights for the future, along with some anecdotes from his current work as founder of Citizens for Self Governance. Those who are still depressed about what the 2012 election says about our country should take heart by his analysis of where we stand.
In cowboy hat and boots, California native Meckler was upbeat and hopeful.
The American Revolution was not about the Stamp Act or any specific taxes, he said. Rather, it was the reaction of a free people who had governed themselves in the 180 years from Jamestown to Lexington and Concord, throwing off the moves of a foreign sovereign to place shackles on their liberty. Liberty is also at stake today, in an existential way – our freedoms are unique in history and if liberty is extinguished here it will be extinguished throughout the world.
The 2010 blowout that stopped the Obama train would not have happened without the tea party and its success with local and congressional elections. That said, it is hard to see that we could have had as much influence on the dynamics of the presidential election (does the President call me for advice? he asked). We didn't pick the candidate, and the local knowledge and organizing skills of the grassroots were ignored in favor of a top-down "we know best" campaign managed from Boston. That helps explain why the great success of the Scott Walker campaigns in Wisconsin were not repeated on the Presidential ticket in that state.
Change can happen from below – at the local and state level, he said. Mark has observed a new dynamic of business people becoming more than just "checkbooks" to the party apparatus and taking control of the process themselves. This has happened in Wisconsin (preparing the field for Walker and the win against the unions), Texas (where incumbent crony Republicans were thrown out in primaries), and Tennessee.
There is common ground to be found with the left, he said, as he imparted his meetings with left leaning academics and the leader of Moveon.org. We are not alone in opposing trillion dollar deficits or failing schools.
We should not buy the media drumbeat that the tea party is dead. How can it be, he asked, that the media portray us as omnipotent in preventing John Boehner from dealing with the President, yet impotent to affect events.
In closing, he asked us to get involved at our local level. Become members of appointed boards and commissions, run for town council or school board, go to your city council meetings. We can change the country from below, much as they did in the first revolution.
Rush Limbaugh describes what's "really going on".

ATTENTION!!!  UPDATE AS OF NOVEMBER 4TH, 2012: CHANGE OF VENUE!!!  THIS EVENT WILL NOW BE HELD AT MILLER'S ALE HOUSE ON 1200 YAMATO ROAD IN BOCA RATON (JUST WEST OF I-95, AND ADMISSION IS FREE!!!  EAT AND DRINK AS YOU WISH ON YOUR OWN TAB FROM 7PM- ???
November 6th, 2012 will surely go down as one of the most important dates of the 21st Century in history books of the future.  It has been said many times, "This is the most important election of our lifetime", and that has never rung more true when one considers the principles at stake at this election.  Our deep involvement in attempting to steer our voting populace towards all the principles and founding history of this country will ultimately have their collective effect on this great night.  All the hard work, the personal and professional sacrifices that we make, the time and energy commitment in an increasingly liberal public, and the risk of voicing your opinion publicly will definitely prevail in the long run.  On this night, we will get to witness "real time" results on all the monitors that will be on display, NOW AT MILLER'S ALE HOUSE IN BOCA RATON!!  Map is HERE.
This evening promises to be one that you will remember for years to come, and is definitely NOT to be missed!  The Palm Beach Tea Party will be joining up with several other individuals and organizations of like mind to make this night one "for the books"!
Admission is FREE, and we will be gathering starting at 7:00pm.  Eat and drink as you choose on your own tab!  Full coverage of election results will be seen on the many monitors placed throughout Miller's Ale House.
PLEASE RSVP HERE so we can get an idea of a head count– knowing that the button for "buffet" is irrelevant, based on our venue change to Miller's Ale House):