Paul and Christine Spain at Abacoa on 2/1
---
Please join us on February 1st. at our Monday,
Jupiter Chapter Meeting as we host:
Dr. Keats Soder Un-politician running for
Jupiter Mayor
Dr. Keats Soder has experience in Community Activities. President of local HOA and Master Community of 13 HOAs in Coral Springs. His Manager Product Planning and Marketing skills have been successful though out his career.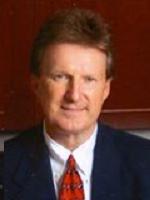 CD 18 CandidatePaul Spain, CD 18 Candidate
Paul Spain is a driven innovator and fresh face in Florida public policy. He is ready to ensure that the interests of District 18 are protected in Congress. Paul is an advocate for better fiscal practices and renewed ideals for education. Spain will dedicate the time and energy to attain results for the citizens of District 18.
A graduate of Virginia Commonwealth University, Paul has a lifetime of community service including Chambers of Commerce, Kiwanis Club, a current member of the College of Financial Planning with Advanced Planning Certifications (AAMS, CRPS), and a member of Maggie's List, which promotes and supports efforts by women to hold public office. He is the father of two and has three grandchildren.
CHRISTINE SPAIN, SUPERVISOR OF ELECTIONS CANDIDATE
She is the former Chairman of the Broward Republican Party (2014-2015), Vice Chairman (2012-2014) and Chairman of Congressional District #23 serving on the RPOF State Executive Committee in 2015.
Christine is an attorney in private practice in Boca Raton, serving Palm Beach and Broward Counties, and a Certified Public Accountant. She specializes in corporate law and business transactions and has years of experience working with both national law and accounting firms serving clients from Miami-Dade to Palm Beach.
Prior to her law career, she worked as an Audit Manager/CPA with a Big 4 Accounting Firm. Christine has also served on the Boards of non-profit organizations.
She has been a resident of South Florida for 40 plus years and is a graduate of Florida Universities, including the University of Miami School of Law, where she served on Law Review. She now resides in Jupiter with her husband.
Visit her on facebook
Monday, February 1, 2016
Abacoa Golf Club
105 Barbados Drive
Jupiter, Fl 33458
TIME: 5:30 PM
Dinner – $17.00
(Buffet, Cash Bar),
6:30 PM Meeting.
Please RSVP below.