Boca July Mtg: Armando Escalante/Director for Bear Witness Central
---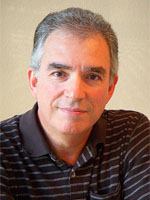 Armando Escalante is currently the Northeast Florida Director for Bear Witness Central and an active speaker on Cultural Marxism. He is also a current board member of Volusia 912 Patriots in Florida and the Communications Chair for the Volusia County Republican Executive Committee. He, along with his wife, are in the media and web development business and are the producers of the Tales of Waterville™, wholesome animated shows for Children based on Christian values.
As an independent producer of children's animated content and media professional, he has seen first hand how the culture is being influenced through entertainment, media and education. Over the last few years he and his wife have been active in Patriot groups and the Christian community on a county and state level advocating our Nation's Constitutional founding, speaking and teaching on the evils of Socialism, Communism, Globalization and an outspoken opponent of Common Core. As a Christian, and Bible teacher for over 16 years, he has been active in bringing awareness on the issue of "Cultural Marxism" and how much of an impact it has had (and continues to have) on American Culture.
Armando, a water baptized born-again Christian, is active in leading bible studies in apologetics and helping many understand the assault on Christianity. He and his wife have been guests on local talk radio, speaking about the 912 movement and the current attacks on our culture. Armando has also been on national radio and a guest on shows such as Sons of Liberty Radio Show and American Freedom Watch Radio.
The meeting schedule follows:
Tuesday July 7,  2015 – 6:30pm
Boca Community Center
150 Crawford Blvd, Boca Raton, FL 33432
(561) 393-7807
MAP
Please RSVP below; no meal is served with this meeting.