Common Core and Saul Alinsky Topics for Jupiter on March 2
---
The Palm Beach County Tea Party Jupiter Chapter
Invites you to attend its monthly meeting
on Monday March 2
featuring:
"A Night with Saul"
presented by
Americans for Prosperity Foundation Grassroots Leadership Academy
Come watch and discuss the documentary, "Saul Alinsky Went to War" and discuss his story and its impact on community organizing.
and:
Rebecca Negron
Martin County School Board Member
Rebecca will discuss some recent developments regarding Common Core, including possible legislation in the 2015 session.
From I-95: the Turnpike or Military Trail: Head east on PGA Blvd. to the traffic light at Campus Drive. The North County Government Center is on the right. Turn right on Campus Dr. Drive one block south to Fairchild Gardens Ave. (Watch for the electric sign for the Eissey Campus Theatre.) Turn right, drive half a block and turn right into the library parking lot.
From U.S. Highway 1: Head west on PGA Blvd. to the traffic light at Kew Gardens. Turn left onto Campus Drive. Drive one block south to Fairchild Gardens Avenue (watch for the electric sign for the Eissey Campus Theatre.) Turn right, drive half a block and turn right into the library parking lot.

Please click on the RSVP button above so we are prepared to accommodate you.
---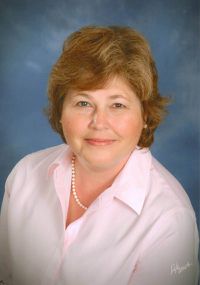 Rebecca Negron serves on the Martin County School Board, representing Hobe Sound and southern Martin County in District 3, and is a Registered Nurse who practiced in the field of Obstetrics.
She has spent many hours volunteering in classrooms and is concerned not only that our students have a rigorous academic experience, but that they are taught the values that are important to a thriving and free society.
As a School Board member, Rebecca has focused on three major issues. First, she is working to empower and encourage parents to be actively involved in their students' education. Second, Rebecca believes students must have a solid foundation in traditional academics, as well as learning to think critically and creatively. Finally, Rebecca is committed to developing, keeping and rewarding high performing teachers.
---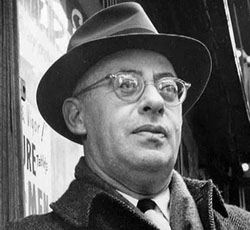 Saul Alinsky (1909 – 1972) was a liberal community organizer in Chicago who developed a method of local organizing that was widely copied by Democrats, and influenced Barack Obama and Hillary Clinton. He is credited with coining the term "community organizer." His most well-known accomplishment was the book Rules for Radicals. He wanted reform inside the system by pressuring government officials to take into account the needs and wants of neighborhood residents. He was opposed by far-left radicals who wanted to destroy capitalism and who feared that Alinsky was strengthening it by resolving the issues most important to the poor.
He was awarded a doctorate in archaeology from the University of Chicago and was awarded a fellowship in sociology, which he never completed. He was nicknamed "The Red" for his radicalism –his book was dedicated tongue-in-cheek to Lucifer, the first radical. [1]
Alinsky's approach to community organizing stressed "self interest as the generating reality of life." This view arose from his experiences in the Congress of Industrial Organizations (CIO) as an organizer in the style of labor union leaders Samuel Gompers and John L. Lewis. Alinsky produced notable results like the Back of the Yard and the Woodlawn organizations in Chicago. Alinsky and his Industrial Areas Foundation utilized confrontational tactics and dramatic protests to help members gain bargaining status and a larger share of the local pie. He disavowed with increasing vigor any national issue strategy or ideological outlook. The weakness of his emphasis on the organizer as a tactician only and the granting of control to those organized was that racist goals could be chosen by the membership as a whole.
Source: Conservapedia