Wellington Chapter Meeting with State Attorney Candidates
---
Join us for a candidates forum with Dave Aronberg, Robert S. Gershman and Dina Keever.  Learn their qualifications and why they want to  be your next State Attorney.   Doors open at 5:30 p.m.  Dinner price is $15, includes full meal, coffee, tea, tax, and gratuity, and is from 6:00 p.m. to 7:00 p.m. The meeting starts promptly at 7:00 p.m.   BE THERE!
| | |
| --- | --- |
| DATE: | Monday, September 10, 2012 |
| TIME: | Doors open 5:30pm. Buffet at 6pm. Meeting starts at 7pm, $15 per person (tax and gratuity included) |
| PLACE: | Binks Forest Golf Club, 400 Binks Forest Drive, Wellington, FL 33414, Click HERE for Directions |

Candidate Biographies
---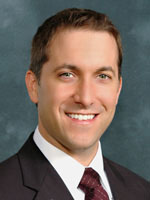 Dave Aronberg
Dave Aronberg was born in 1971 in Miami and grew up in North Miami. He attended Harvard College and Harvard Law School, receiving his Law degree in 1996.
As an attorney for a large South Florida law firm, Dave was involved with then Insurance Commissioner Bill Nelson, investigating European Insurance companies that refused to honor World War II-era policies sold to victims of the Holocaust. In 1999, he became a Florida Assistant Attorney General for economic crimes, investigating Purdue Pharma, the manufacturer of the prescription drug Oxycontin, for its marketing practices and led the State's lawsuit against "Miss Cleo," the "Jamaican Shango Shaman Psychic," who had become an international celebrity. In 2000, Dave served as a White House Fellow and later served in two presidential administrations as a Special Assistant to the Secretary of the Treasury for international money laundering.
Elected to the 5-county Florida Senate District 27 in 2002, with 69% against Republican Frank Mann, he was re-elected with little opposition by 86% in 2004 and 71% in 2008, and served until term-limited in 2010. As a Senator he worked to secure federal funding for Everglades restoration, worked on consumer protection legislation and restrictions on the diversion of perscription drugs.
In 2009, he ran for Attorney General, losing the Democrat primary to Dan Gelber with slightly under 41% of the vote, but going on to work for the winner in the race, Pam Bondi, as Special Prosecutor for Prescription Drug Trafficking, where he worked against pill mills.
---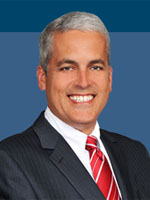 Robert Gershman
Robert Gershman was born in 1966 and lives in Boca Raton. He received a BA in Accounting from George Washington University in 1988 and a law degree from Nova Southeastern Law School in 1991. In his final year, he interned at the PBC State Attorney's office and was then hired by then SA David Bludworth as a full time prosecutor, and he served as assistant State Attorney under both Bludworth and Barry Krischer.
During his tenure, he prosecuted all types of crimes, up to and including death penalty cases, and served as a division chief, managing high profile cases. Upon leaving the State Attorney's office, he entered private practice in criminal defense litigation, and has managed his practice for the last 15 years. He is one of a small group of attorneys certified under Florida State Statute to serve as lead trial counsel in death penalty cases, and has contributed many hours in pro bono work in the community.
Robert is running as a Non Party Affiliate because he believes the Office of Palm Beach County State Attorney should be fair and independant, without favoritism to any person or entity. As the next State Attorney for Palm Beach County, Robert intends to enforce the law, end corruption, prevent crime, and be an effective voice for the victims of crime. As the highest ranking law enforcement officer for Palm Beach County, he will represent the residents of Palm Beach County with zeal and integrity and will focus his efforts on ensuring justice for all.
---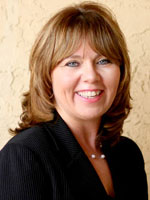 Dina Keever
Dina Keever was born in Danville, Illinois in 1962. After graduating from the University of Illinois at Urbana-Champaign with a degree in Journalism, she worked in advertising at the St. Petersburg Times prior to earning a law degree at Florida State University where she was editor-in-chief of the Law Review.
After law school she served as a law clerk for Peter T. Fay of the Eleventh Circuit Court of Appeals in Miami, then as a prosecutor in the US Attorney's office in Miami, where whe worked on drug trafficking cases and later in Philadelphia where she prosecuted corruption, fraud, immigration, narcotics and violent crimes.
Dina has prosecuted over 250 federal cases and has extensive courtroom experience. She has written over forty federal appellate briefs and successfully argued numerous appeals in the United States Courts of Appeals for the Eleventh Circuit and the Third Circuit. Dina has received awards from both the Drug Enforcement Administration and the United States Customs Service for her courtroom contributions to federal law enforcement.
In 2009, Dina joined other former federal prosecutors at the law firm Lewis Tein, P.L., as of Counsel. Dina took an indefinite leave of absence from Lewis Tein on April 20, 2012, in order to concentrate full-time on her campaign for Palm Beach County State Attorney. If elected, Dina will be the first female to serve as State Attorney in Palm Beach County.