Marion Frank on Healthcare at Wellington, 8/2
---
Please join us on Wednesday, August 2
at the Wellington Community Center for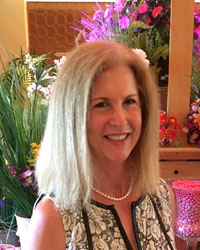 Marion Frank
Marion is one of the board members of the Palm Beach County Tea Party and is the Wellington Chapter Leader. She is our resident expert on healthcare and she speaks on the subject whenever new issues arise.
This time, Marion will talk about how we got to where we are now with the healthcare mess, starting in 1965 with the implementation of Medicare and Medicaid on through to Obamacare and what will happen next with the Republican congress.
We will have a lively discussion and the floor is always open for comments.
Wednesday, August 2, 2017, 6:30PM
Wellington Community Center
12150 Forest Hill Boulevard
(561) 753-2484
Please RSVP below; no meal is served with this meeting.