UNITED STATES LEGISLATORS FOR PALM BEACH COUNTY
Prepared for the Palm Beach County Tea Party
Compiled by Ed. Wolff – Updated January 13, 2013
UNITED STATES SENATORS
---
U.S. Senator Bill Nelson – Democrat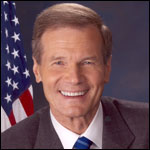 Capitol Office:
Washington, D.C.
716 Senate Hart Office Building
Washington, DC 20510
Phone: 202-224-5274
Fax: 202-228-2183
District Office:
West Palm Beach
413 Clematis Street, Ste 210
West Palm Beach, FL 33401
Phone: 561-514-0189
Fax: 561-514-4078
Committees:

Budget Committee

Commerce Committee

Chairman of the Subcommittee on Science and Space,
Subcommittee on Aviation Operations, Safety, and Security
Subcommittee on Communications, Technology, and the Internet
Subcommittee on Oceans, Atmosphere, Fisheries, and Coast Guard

Finance Committee

Chairman of the Fiscal Responsibility and Economic Growth Subcommittee

Intelligence Committee

Aging Committee
---

U.S. Senator Marco Rubio – Republican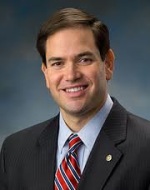 Capitol Office:
317 Hart Senate Office Building
Washington DC, 20510
Phone: 202-224-3041
District Offices:
Miami
8669 NW 36th Street
Suite 110
Doral, FL 33166
Phone: (305) 418-8553
Committees:

Committee on Commerce, Science and Transportation:

Subcommittee on Communications, Technology and the Internet
Subcommittee on Oceans, Atmosphere, Fisheries, and Coast Guard
Subcommittee on Science And Space
Subcommittee on Surface Transportation and Merchant Marine Infrastructure, Safety, and Security

Committee on Foreign Relations:

Select Committee on Intelligence:

Committee on Small Business and Entrepreneurship:
---
---
UNITED STATES REPRESENTATIVES
---

Congressman Thomas J. Rooney – Florida District 17– Republican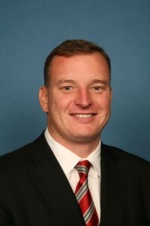 Capitol Office:
1529 Longworth HOB
Washington, DC 20515
p (202) 225-5792
f (202) 225-3132
District Office:
Stuart Office
171 SW Flagler Avenue
Stuart, FL 34994
p (772) 288-4668
f (772) 288-4631
Committees:
Appropriations Committee
Permanent Select Committee on Intelligence
---

U.S. Congressman Patrick Murphy– Florida District 18– Democrat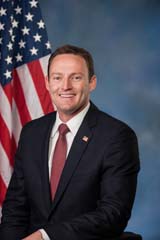 Capitol Office:
1517 Longworth House Office Building
Washington, DC 20515
phone: 202-225-3026
District Offices:
Palm Beach Gardens Office
2000 PGA Blvd.
Suite A3220
Palm Beach Gardens, FL 33408
phone 561-253-8433
fax 561-253-8830
Port St. Lucie Office
121 SW Port St.
Lucie Blvd, Room 187
Port St. Lucie, FL 34984
phone 772-336-2877
fax 772-336-2899
Stuart Office
171 SW Flagler Avenue
Stuart, FL 34994
phone 772-781-3266
fax 772-781-3267
Committees:
Financial Services Committee.
---

U.S. Congressman Alcee L. Hastings – Florida District 20 – Democrat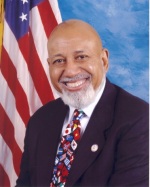 Capitol Office:
2353 Rayburn Office Building
Washington D.C. 20515
Tel: (202) 225-1313
Fax: (202) 225-1171
District Office:
2701 W. Oakland Park Blvd.
Suite 200
Fort Lauderdale, FL 33311
Tel: (954) 733-2800
Fax: (954) 735-9444
Commission on Security and Cooperation in Europe
Committees:

Rules

Subcommittee on Legislative and Budget Process – Ranking Member

---


U.S. Congressman Ted Deutch – Florida District 21 – Democrat

Capitol Office:
1024 Longworth
House Office Building
Washington, DC 20515
202-225-3001

District Office:
Main District Office
2500 N. Military Trail
Boca Raton, FL 33431
561-988-6302

Committees:
Foreign Affairs
Middle East Subcommittee
Europe Subcommittee
Judiciary

---


U.S. Congresswoman Lois Frankel– Florida District 22 – Democrat

Capitol Office:
1037 Longworth House Office Building
Washington, DC 20515X
phone: 202-225-9890

District Office:
2500 N. Military Trail
Suite 490
Boca Raton, FL 33431

Committees:

UNITED STATES LINKS

Prepared for the Palm Beach County Tea Party

Compiled by Ed. Wolff – Updated January 10, 2013

U.S. Government's Official Web Portal

Benefits

Senior Citizens' Resources

AGRICULTURE

Department of Agriculture
Agricultural Research Service
U.S. Forest Service

COMMERCE

Department of Commerce
Bureau of Economic Analysis
Official U.S. Time
Patent and Trademark Office
Physical Constants
Weather
 GOES East
  Jupiter Weather Forecast
 Miami Weather Radar
 National Hurricane Center
 National Weather Hazards
 National Weather Service
 Storm Prediction Center

DATA

Data
Bureau of Economic Analysis Gross Domestic Product (GDP)
Bureau of Labor Statistics(BLS)
 BLS Population Tables
 Initial Unemployment Claims
 Unemployment
Consumer Action
Consumer Confidence Survey®
Energy Information Administration
Federal Citizen Information Center

Federal Employment Statistics
Federal Statistics
Inflation – Consumer Price Index
 Dollar Value
National Center for Education Statistics
President's Budget
Recalls
Securities and Exchange Commission EDGAR Database
Unemployment
U.S. Census Bureau
 2010 Census
U.S. Economic Accounts: Bureau of Economic Analysis
U.S. Misery Index
World Factbook (CIA)

DEFENSE

Department of Defense
Air Force
Army
Defense Advanced Research Projects Agency
Navy
Marine Corps

EDUCATION

Department of Education
Institute of Education Sciences

ENERGY

Department of Energy
National Laboratories and Technology Centers

HEALTH AND HUMAN SERVICES

Department of Health and Human Services
Administration on Aging
Center for Nutrition Policy and Promotion
Centers for Disease Control and Prevention
Consumer Product Safety Commission
Food and Drug Administration
Medicare

National Institute on Aging
National Institutes of Health
National Library of Medicine

HOMELAND SECURITY

Department of Homeland Security
Coast Guard
Computer Emergency Readiness Team
Federal Emergency Management Agency
Secret Service
Transportation Security Administration

HOUSING AND URBAN DEVELOPMENT

Department of Housing and Urban Development

INDEPENDENT AGENCIES (partial list)

AMTRAK

Central Intelligence Agency
Consumer Product Safety Commission
Environmental Protection Agency
Equal Employment Opportunity Commission
Federal Communications Commission
Federal Deposit Insurance Corporation
Federal Election Commission
Federal Reserve
Federal Trade Commission
General Services Administration
National Academies
National Aeronautics and Space Administration
 NASA History
National Archives and Records Administration

National Credit Union Administration
National Labor Relations Board
National Science Foundation
National Transportation Safety Board
Nuclear Regulatory Commission
Securities and Exchange Commission
Small Business Administration
Smithsonian Institution
Social Security Administration
U.S. Postal Service (USPS)
 USPS ZIP CODE LOOKUP

INTERIOR

Department of the Interior
Bureau of Indian Affairs
Bureau of Land Management
National Park Service
U.S. Geological Survey

JUSTICE

Department of Justice
Antitrust Division
Bureau of Alcohol, Tobacco, Firearms and Explosives
Drug Enforcement Administration
Federal Bureau of Investigation
Foreign Agents Registration Act
National Drug Intelligence Center

LABOR

Department of Labor
Bureau of Labor Statistics(BLS)
Job Corps
Occupational Safety & Health Administration

LEGISLATURE

Congressional Budget Office (CBO)
Government Printing Office
House of Representatives
Library of Congress
 Declaration of Independence
 U.S. Constitution
Representatives' voting record
Senate
THOMAS legislative information

PRESIDENTIAL ACTIVITIES

Daily Compilation of Presidential Documents
Intelligence Policy
Office of Management and Budget
Science and Technology Policy
Telecommunications Policy
White House

STATE

TREASURY

Department of the Treasury
Internal Revenue Service (IRS)
 Free File
 IRS Forms and Publications
National Debt Clock

VETERANS AFFAIRS

Department of Veterans Affairs




CONSERVATIVE LINKS

Prepared for the Palm Beach County Tea Party

Web Sites Of Interest To Conservatives

Compiled by Ed. Wolff – Updated January 10, 2013

60 Plus Association
9/12 Project

Allen West
American Conservative
American Conservative News
American Conservative Union
American Enterprise Institute
American Family Association
American Service Council
American Solutions
American Spectator
American Thinker
Americans For Fair Taxation
Americans for Limited Government
Americans for Tax Reform
America's Heritage Education Foundation
American Spectator
Americas Tea Party News
Ayn Rand Institute
As a Mom
Associated Press

Barack-O-Bummer
Barackohbummer
Bernard Goldberg
Big Government
Bill Whittle
Bill O'Reilly
Bloomberg News
Boogai
Bureau Of Economic Analysis, U.S. Dept. of Commerce
Bureau of Labor Statistics, U.S. Dept. of Labor

Campaign for Liberty
Campus Reform
Canada Free Press – American Politics
Cato Institute
Center for Individual Freedom
Center for Responsive Politics
Citizens Against Government Waste
Citizens 4 Freedom
Citizens United
Civil Society Project
Claremont Conservative
Climate Action Network
Club for Growth
CNS News
Concerned Women for America
Congress.org
Conservative 100
Conservative American News
Conservative Caucus
Conservative Hideout
Conservative majority
Conservative Monster
Conservative New Jersey
Conservative Patriots Group
Conservative Studies
Conservative Teachers of America
Conservative Truth
Conservative Caucus
Constitution
Constitution Online
Constitution Week USA
Consumer Confidence Index®
Council on Foreign Relations
CQ-Roll Call

Daily Caller
Daily Paul
David Horowitz Freedom Center
Debt Clock
 Debt Clock, Florida
Declaration of Independence
Dennis Miller
Dick Morris
Drudge Report

e.thePeople
Eagle Forum
End the Fed

FactCheck
Faith and Freedom Coalition
Family Research Council
Federal Election Commission
Federalist Society
Florida Tea Party
Florida Trend Magazine
Foundation for Defense of Democracies
Fox News
FreedomConnector
Freedomist
Freedom's Lighthouse
FreedomWorks
Free Republic
FrontPage Magazine

Glenn Beck
GOProud
Grassfire Nation

Heritage Action for America
Heritage Foundation
Hot Air
Human Events

Imprimis
Indian River Tea Party
Institute for Foreign Policy Analysis
Institute for Justice
Institute For Liberty

Jerusalem Post
John Birch Society
Joyce-Kaufman
Judicial Watch

Laura Ingraham
Leadership Institute
Lew Rockwell
Liberty Counsel
Liberty Papers
Local Tea Parties
Lonely Conservative
Lou Dobbs

Mancow
Manhattan Institute for Policy Research
Marco Rubio
Mark Belling
Mark Levin
Mark Steyn
Media Research Center
Michael Graham
Michael Savage
Michele Bachmann
Michelle Malkin

National Association for Gun Rights
National Center For Constitutional Studies
National Constitution Center
National Federation of Republican Women
National Review
National Rifle Association of America
National Tax Limitation Committee
National Taxpayers Union
National Tea Party Federation
Neal Boortz
Neil Cavuto
News Buster
Newsmax
NY Daily News

Palm Beach County Tea Party
Patriot Action Network
Patriot Post
Patriot Statesman" target="_blank">
Pew Research Center
Political Chips
Politico
Power Line

Rainy Day Patriots
Real Clear Politics
Reboot Congress
Redstate
Renew America
Republican National Committee
Resisting the Green Dragon
RightMarch
Right Scoop
Right Side News
Rush Limbaugh

Sean Hannity
S.E. Cupp
Seniors Coalition
South Florida 912
South Florida Tea Party
Stanford Institution for Economic Policy Research
Stratfor
Support My Tea Party

TAB Coalition Partners
Tammy Bruce
Taxpayers for Common Sense
Tea Party
Tea Party 911
Tea Party Connect
Tea Party Express
Tea Party Manatee
Tea Party Meetup Groups
Tea Party Nation
Tea Party News.Net
Tea Party Patriots
Tea Party Review
Tea Party Students
Terrorism Awareness
Tertium Quids
The Blaze
TheCapitol.Net
The National Center for Public Policy Research
The Schnitt Show
The Tea Party
The Times (London)
TheVanguard
Top 10 Conservative Web Sites
Townhall
Traditional American Movement
Traditional Values Coalition

USA Tea Party Groups
U.S. Chamber of Commerce
U.VA. Center for Politics

Wall Builders
Wall Street Journal
Washington Examiner
Washington Independent
Washington Times
Weekly Standard
Wikileaks
World Net Daily