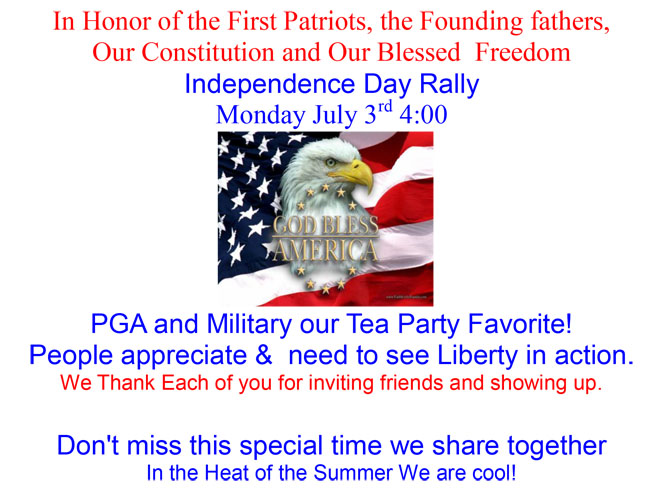 Please RSVP – NO ADMITTANCE WITHOUT RSVP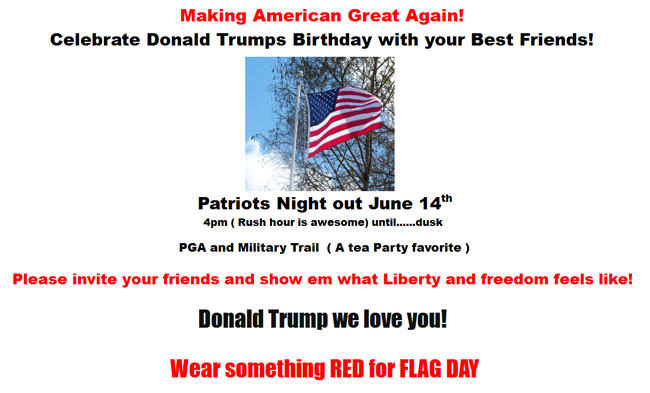 Our Wellington Chapter Leader and sometimes keynote speaker will address the group again to speak about what is going on with the healthcare situation in Washington DC. The news changes on a minute to minute basis and it is very hard to keep up. Marion will guide you into understanding what is going on and what should be going on. Marion is a practice manager for a small medical practice in Palm Beach County for the last 20 years. She deals with doctors, nurses, patients, insurance companies and the government. She has a unique perspective and understanding of how healthcare works and how it is failing.
At this meeting, we are also going to allow every Tea Party member in attendance to speak their mind on whatever topic they wish. Sometimes it is hard to sit at these meetings and keep your mouths shut. Well, not at this meeting! You will get to speak, if you wish!
Please RSVP below; no meal is served with this meeting.
Please RSVP:
---
Alfred Zucaro has resided in Palm Beach County since 1982 and has been a resident of Boca Raton since 2008. A graduate of Fordham University, he holds a Magna Cum Laude degree in Economics. Mr. Zucaro attended Nova University receiving a Juris Doctorate Law Degree in 1986. He is a member in good standing with the Florida Bar, practicing in the area of Immigration Law for the majority of his career. Currently he is manager/member of Palm Beach Investment and Finance LLC, a USCIS approved regional center identifying foreign investment leading to permanent resident status. Mr. Zucaro served as a City Commissioner in West Palm Beach from 1995 to 2002 and as the President of the City Commission in 2000/2001. He has also been a member of and/or served on the Economic Council, the Business Development Board, the Film and Television Commission, the Tourist Development Council, the Workforce Alliance and the Palm Beach International Film Festival. Of particular interest is his founding of the World Trade Center Palm Beach, an organization that focuses on international economic development. Married to Yvonne Boice, they are avid world travelers having visited 6 continents and dozens of countries since their 2008 nuptials.
From the western suburbs of Chicago, Allan Ward lived in Marin County, CA for 27 years before moving to Boca Raton in 2010 after retirement from the USPS. Degrees in English and history from DePauw and Northwestern give him broad perspectives for his Constitutional concerns. Having organized a union and fought government mismanagement as a union steward and newspaper editor, he also led hikes, wine-tasting trips, and literature-lovers' evenings, and served as Treasurer on his condominium board in CA. Now in FL he enjoys other activities that fill his life: house remodeling, ballroom dancing, Masonry, target shooting, synagogue, Tea Party, bicycling, and pickleball.
NOTE: This meeting is in lieu of a June Abacoa Meeting.
Please RSVP and BRING A FRIEND!
---
Come Honor Those Brave Men & Women in Uniform who laid their lives & limb on the line
for our beloved United States so that we can live in the Land of the Free – because of the Brave!
Please invite your friends and family to this special event and let's show our community what a real Tea Party is all about.
Wear your Patriotic best – the Red, White & Blue – bring your American flags & your Trump T-shirts!!
This Memorial Day will be that much more significant now that we have a real American Patriot in the White House and an Administration who truly believes in the American Constitution and in Supporting our Veterans!!
For several hours on "Tax Day", April 18, members waved signs on the corner of Military and PGA in Palm Beach Gardens.
For over a quarter century, FreedomWorks has identified, educated, and actuated citizens who are enthused about showing up to support free enterprise and constitutionally limited government.
They are not primarily a "think-tank," content to study the issues and publish papers and reports. FreedomWorks breaks down the barriers between the beltway insiders and grassroots America.
FreedomWorks members know that government goes to those who show up. That's why they give them the tools to break through the media noise and provide the same access to Washington as the big-moneyed lobbyists.
Preserving liberty depends on all Americans having access to their elected officials—not just special interests. FreedomWorks holds Washington accountable to the citizens that put them in office.
FreedomWorks was originally founded as Citizens for a Sound Economy in 1984. Founded to fight for liberty, they brought together some of the best and brightest minds of the liberty movement. Since then, they've expanded their ambitions from a free-market think tank to a service center for the grassroots freedom movement across the whole country.
---
Jupiter Chapter RSVP:
---
Boca Chapter RSVP:
---
Wellington Chapter RSVP:
---
Allen is the Southeast Director for FreedomWorks. He has been With FreedomWorks for 16 years. Allen works closely with the conservative and liberty minded groups in the southeast. Before joining FreedomWorks, Allen worked in grassroot campaigns for former Rep. Coble, former Senator John East, former Senator Jesse Helms, former Senator Duncan Faircloth and former senator Steve Symms.
Education: B.A,. Elon College
Kathy Hartkopf is a grassroots coordinator for FreedomWorks. She works directly with FreedomWorks activists, educating and empowering them to stand together for lower taxes, less government, and more freedom. Kathy joined FreedomWorks (then Citizens for a Sound Economy), as a grassroots activist in 2000, when CSE formed in her county to help citizens fight an egregious bond referendum.
Education: A.A., Peace College; Graduated Fellow of the Institute of Political Leadership, University of North Carolina at Wilmington, and East Carolina University.