1. Constitution Minute; Chris Wright
Black Lives Matter continues to be one of the leading leftest attackers on the attempted destruction of our Constitution.
2. DC Report; Bill Pascoe
* Twelve new US attorneys were confirmed
* The debt ceiling review has been officially suspended. The suspension will be removed on December 8th. The plan appears to be to reset the debt limit on the 8th with all of the interim congressional approved incremental raises.
* Senator Graham and one other senator have proposed a new obama care change bill. The bill does not repeal obama care, but includes the following:
– Shifts significant parts of bill funding from the fed to states,
– Drops the employer mandate requirement,
– Drops insurer bail outs,
– Makes the obama care formula for state to state funding more equitable.
– Proposes dropping fed funding for abortions. However it also does not repeal any obama care taxes & keeps the congressional obama care exemptions.
In a TPP poll, the bill was rejected. However, JBM is still proposing support for the bill.
* Tax reform; Stay tuned.
3. TPP calls for action:
– There are six TPP important petitions on the TPP web site that every one needs to push for signing.
– The 9/23/17 DC meeting needs as many attendees as possible.
– No senators or representatives will be attending the 9/23 event because of the impending Jewish holidays.
Please join us on Wednesday, October 4
at the Wellington Community Center for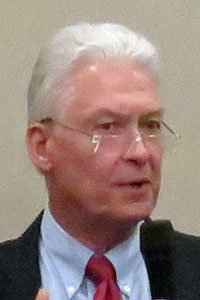 FH85 Representative Rick Roth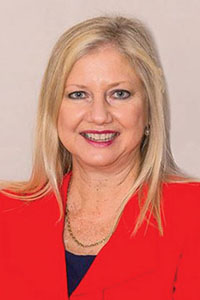 Wellington Mayor Anne Gerwig
Mayor Gerwig will discuss the current state of Wellington and Representative Roth will bring us up to date on the happenings in Tallahassee.
This will be a very informative meeting, please bring your friends and neighbors.
Wednesday, October 4, 2017, 6:30PM
Wellington Community Center
12150 Forest Hill Boulevard
(561) 753-2484
Please RSVP below; no meal is served with this meeting.

Please Join us at Boca Raton on Tuesday, October 3 for

Ed Bender
Ed Bender is a Regional Captain for Convention of States Action, responsible for 12 districts in the Greater Palm Beach County area. He will offer a presentation regarding the Convention of States project and update our current progress and success so far.
In light of recent events in Washington, D.C., it has become clear that our federal government either cannot, or will not act according to the will of their constituents to fix the major problems we face. The Founders foresaw this day and provided a solution as big as the problem, the Convention of States, to restore the balance of power to our republic.
Questions and answers will follow the presentation.
Tuesday, October 3, 2017, 6:30pm
Boca Community Center
150 Crawford Blvd, Boca Raton, FL 33432
(561) 393-7807
MAP
Please RSVP:

Please Join us at Abacoa on Monday, October 2 for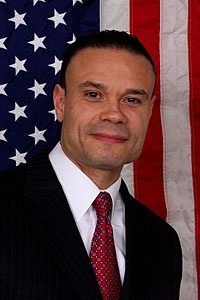 Dan Bongino
As a former secret service agent, best selling author, congressional candidate, and frequent contributor to the Fox News Network, Dan Bongino has a lot to say. Join us at Abacoa and hear what's on his mind these days.
Monday, October 2, 2017
Abacoa Golf Club
105 Barbados Drive
Jupiter, Fl 33458
TIME: 5:30 PM Buffet
6:30 PM Program
Dinner – $20.00
(Buffet, Cash Bar)
No charge for meeting.
Please RSVP:

---
Dan Bongino's public service career began with the NYPD in 1995. After joining the US Secret Service in 1999, Dan received a Department of Justice award for his many successful investigations while assigned to a financial fraud task-force.
In 2006, Dan joined the elite Presidential Protective Division during the administration of President George W. Bush. Dan became one of the earliest tenured agents to be given responsibility for an operational section of the presidential detail and he remained on protective duty with President Obama.
One of their most distinguished agents, Dan's assignments included the coordination of President Obama's visits to Prague, Jakarta, amongst a myriad of terror threats, and finally as the lead agent responsible for President Obama's visit to an active war zone in Afghanistan.
A New York Times Best Selling author of Life Inside the Bubble: Why a Top-Ranked Secret Service Agent Walked Away From It All, and The Fight: A Secret Service Agent's Inside Account of Security Failings and the Political Machine, Dan provides expertise on international security and political strategy for outlets such as Fox News, CNN, and others.
Dan has his MBA from Penn State University, and his MA and BA from the City University of New York.
ON TUESDAY, SEPTEMBER 12 from 10am to 2:00pm EDT
LET'S LIGHT UP SPEAKER PAUL RYAN and MAJORITY LEADER MITCH McCONNELL'S OFFICIAL PHONE LINES in WASHINGTON.
Numbers:
Speaker Paul Ryan: 202-225-0600
Senate Majority Leader Mitch McConnell: 202-224-2541
Mission:
Demand President Trump's agenda be presented in a clean bill(s) and be voted upon this calendar year. 2017.
Goal:
We will focus on the top 4 agenda items for this specific call so as to not dilute the impact. More mini phone revolutions will follow for other agenda items for the most powerful impact of we, the people.
We demand that our votes count and our voices are heard by passing President Trump's, and therefore our, agenda.
Note:
In the next 4 months, 121 days, Congress will be in session approximately 48 days; in fact they will be in session for only 5 Fridays out of those meager 48 days.!!!!!!!!
Outrageous and unacceptable especially during these dire times.

Suggested Script:
I am one of the 62 million or more people who voted for President Donald J.Trump and his agenda. My support is unwavering.
By the end of this year I expect you to pass:
Tax Reform and Tax Cuts
Repeal and Replace Obamacare ( NOT a propping up of Obamacare)
Financing for the Wall
Infrastructure
Do what you promised and STOP IGNORING THE VOTERS!
You are squandering the opportunity to make America Great Again as we, the people, voted for, expect and now demand.