Roger Stone at Abacoa on 9/11
---
This event has been CANCELLED because of Hurricane Irma.
Please Join us at Abacoa on Monday, September 11 for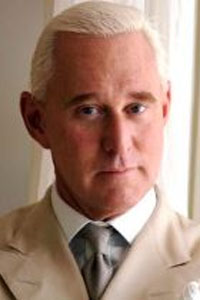 Roger Stone
Roger Stone has been a fixture in Republican politics stretching back to Barry Goldwater. A master of the use of operations research, he has been referred to as a "political dirty trickster", a "renowned infighter", and a "seasoned practitioner of hard-edged politics".
Serving as an adviser to the Trump campaign in 2016, he was responsible for raising doubts about the marital fidelity of Ted Cruz ("tabloid smear" said Cruz), and the pointing out connections between Hillary aide Huma Abedin and the Muslim Brotherhood. Although he left the campaign early, he was accused of potential involvement in russian hacking of John Podesta's emails, and asked to testify before the Senate Intelligence Committee, but the testimony was later canceled.
Author of "The Clinton's War on Women" (2015), and "Jeb! and the Bush Crime Family" (2016), his latest work is "The Making of the President 2016: How Donald Trump Orchestrated a Revolution".
Monday, September 11, 2017
Abacoa Golf Club
105 Barbados Drive
Jupiter, Fl 33458
TIME: 5:30 PM Buffet
6:30 PM Program
Dinner – $20.00
(Buffet, Cash Bar)
No charge for meeting.
Please RSVP:

---