Kirk Wolak at Boca Meeting on 9/5
---
Please Join us at Boca Raton on Tuesday, September 5 for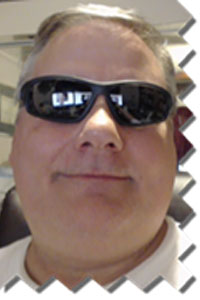 Kirk Wolak
"Captain" Kirk Wolak is a software engineer having graduated from Michigan State with Honors in Computer Science and Minors in Mathematics and Telecommunications. He owns a small software company where he helps small to mid-sized businesses leverage technology and automation to lower costs and increase efficiency. He is also maintaining the statewide voter database to help detect and prevent voter fraud in Florida.
Topics will include:
The Recent Federal Court Case against Broward Supervisor of Elections Brenda Snipes. Kirk testified along with other team members and will discuss the ultimate goal of the case, its importance for other counties across the country, what COULD be the outcome, and why it might be fought all the way to the Supreme Court.
The upcoming expiration of the 1982 Consent Decree, this December: We should schedule a party. This is what has left the democrats as the ONLY National Party allowed to look into voter fraud! (and why we have so much of it).
Our Goals to Primary the FAKE GOP and Anti-Trump Republicans. Replacing Bill Nelson, etc.
Antifa and the Liberals Big Mistake in backing them! They are OFFICIALLY part of the LEFT!
Open Q & A: What's on your mind, and what do we need to know.
Tuesday, September 5, 2017, 6:30pm
Boca Community Center
150 Crawford Blvd, Boca Raton, FL 33432
(561) 393-7807
MAP
Please RSVP: