1. Constitution Minute; Chris Wright: The left is now in a daily indirect attack on our Constitution.
2. D.C. Report; Bill Pascoe:
– The house is in recess until September 5th.
– All vote attempts to repeal or limit o'care failed. Senator McCain made a deliberate grand stand vote to defeat the final bill proposal. The repeal efforts are not yet final, future repeal bill votes can be attempted.
– The president is considering repealing congress' ( including staff personnel) o'care exemptions.
3.TPP Call To Action; J.B.M.
– Next Monday & Tuesday, please make o"care repeal calls to Senators, their staffs, & the president.
– The TPP web site has a call list and call talking points.
– Last week, very large quantities of petitions/letters were delivered to Senators office by local Tea Partys.
– TPP endorsed Mo Brooks for a Virginia Senate seat.
– TPP are looking for business people with personal excessive tax experience.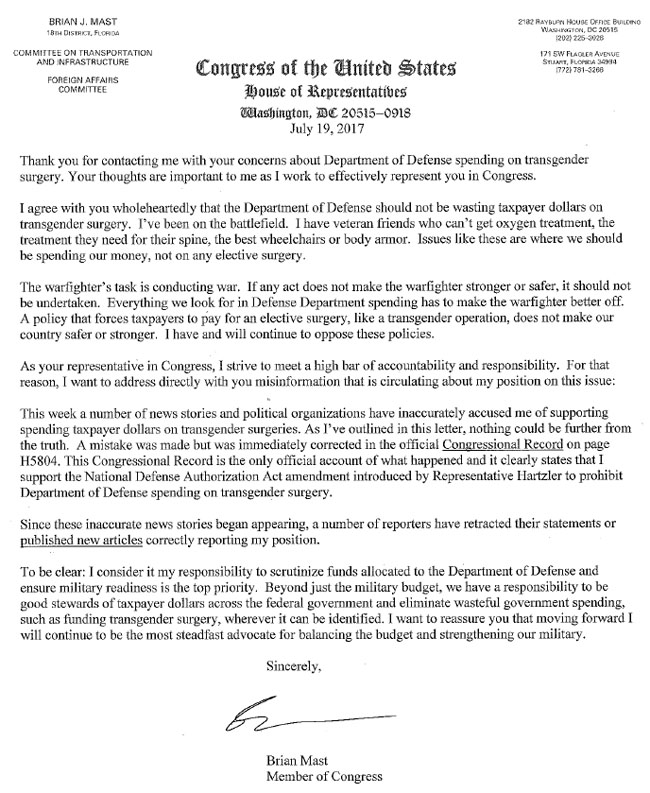 1.- Randall O'Toole of the Cato Institue spoke on: "U.S. Land Use & Transportation Policy" or "Smart Growth" or" Urban Growth & Transportation".
Stated intent: To restrict auto travel by moving into dense city housing and increasing rail travel. (Sounds like communism to me). This policy was started during the last Bush presidency. O'Toole stated that he has founded "The American Dream Institution". His intent is to attempt to cease U.S. funding of "Smart Growth". There is an ADI meeting in Arlington, Va. next month. Smart Growth is now controlled by Dr. Ben Carson"s federal department. Mr. O'Toole noted that Smart Growth funding by the U.S. is out of control. His example, a recent U.S. $75 million grant to Ft. Lauderdale, Fl. for a two mile long street car line. His second example is the state of California. It is currently the most expensive state to live in in the U.S. Largely because 95% of the people live on 5% of the land in California. Mr. O'Toole noted that Smart Growth is being pushed by transit groups, greens, & U.S. urban planners. Mr. O'Toole's email address is: ROT@americandreaminstitute.com.
2.- Chris Wright's constitution Minute: U.S. enemies are trying to undercut the U.S. Constitution by pushing a "Living Breathing Constitution". Essentially their warped ideas.
3.- Bill Pascoe: D.C. report. Wray confirmation for the FBI director is moving slowly along. The Senate is adding "Veterans Choice" to the new budget bill to gain leverage. Senator Cruz's, option amendment to the current senate o'care replacement bill has been severely diluted. The vote on this bill has been delayed by Senator McCain's surgery. The Trump Jr. meeting with the Russian shows contemplated collusion but no follow through and no laws broken.
4.- At this point, I lost connection with the webinar.
Please join the Palm Beach County Tea Party and Freedomworks on Saturday August 19th for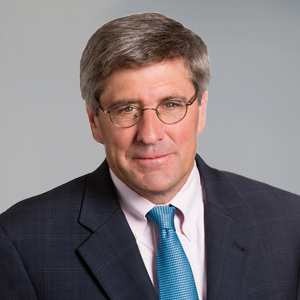 Stephen Moore
A former economic advisor to President Trump, Stephen Moore was highly visible on cable TV last year as a chief explainer of the Trump economic agenda. He has been a paid contributor on both the Fox News Channel and CNN, president of the Club for Growth, editorial board member of the Wall Street Journal and chief economist at the Heritage Foundation. Currently he is the senior economic contributor for Freedomworks, where he communicates Freedomworks' vision for a pro-growth economic agenda to grassroots activists and media nationwide.
The meeting will be held at Nova University at 11501 N. Military Trail in Palm Beach Gardens.
Saturday, August 19, 2017, 6:30pm
Nova University
11501 N. Military Trail
Palm Beach Gardens, Fl 33410
MAP
no charge for meeting
Coffee & Cake served
Please RSVP:

Special Guest was Senator Ted Cruz.
Sen. Cruz Health Care Update:
a. The two dangers are; fail to repeal or pass a fake repeal bill
b. His focus: reduce costs by adding options. He has added this feature to the current senate bill.
c. Rino's will very probably keep the current o'care taxes. (Also; my opinion, they consider Obamacare as an entitlement. They never cancel entitlements.)
d. Probably the most important issue that impacts congress members is their re- election fetish.
e. Current Congressional switchboard calls are only 25% pro Obamacare repeal.
Conclusion: Senator Cruz has an excellent understanding of the current Obamacare repeal effort. He and Senator Lee are our key supporters and our best hope to unlock the current Obamacare debit lock on our economy.
Tea Party Patriots are currently conducting a major campaign to make direct Congressional member requests to repeal Obamacare. (See the Tea Party Patriots Website)
Q&A: I signed off at this point.
Please Join us at Boca Raton on Tuesday, August 1 for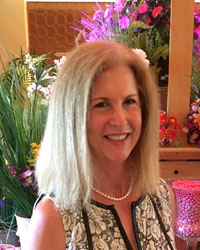 Marion Frank
Marion is one of the board members of the Palm Beach County Tea Party and is the Wellington Chapter Leader. She is our resident expert on healthcare and she speaks on the subject whenever new issues arise.
This time, Marion will talk about how we got to where we are now with the healthcare mess, starting in 1965 with the implementation of Medicare and Medicaid on through to Obamacare and what will happen next with the Republican congress.
We will have a lively discussion and the floor is always open for comments.
Tuesday, August 1, 2017, 6:30pm
Boca Community Center
150 Crawford Blvd, Boca Raton, FL 33432
(561) 393-7807
MAP
Please RSVP:

Please join us on Wednesday, August 2
at the Wellington Community Center for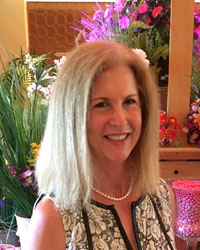 Marion Frank
Marion is one of the board members of the Palm Beach County Tea Party and is the Wellington Chapter Leader. She is our resident expert on healthcare and she speaks on the subject whenever new issues arise.
This time, Marion will talk about how we got to where we are now with the healthcare mess, starting in 1965 with the implementation of Medicare and Medicaid on through to Obamacare and what will happen next with the Republican congress.
We will have a lively discussion and the floor is always open for comments.
Wednesday, August 2, 2017, 6:30PM
Wellington Community Center
12150 Forest Hill Boulevard
(561) 753-2484
Please RSVP below; no meal is served with this meeting.

At an event dubbed "A Community Conversation", District 18 Congressman Brian Mast gave a legislative update to a welcoming and enthusiastic PBCTP crowd last evening at Abacoa.
Starting with bills he is personally submitting, he described two:
– the "Oath of Exit", an amendment to be offered on the 2018 National Defense Authorization Act, which asks veterans who are mustering out to pledge support for their fellow veterans and seek help with their own problems.
– the "Veterans Homestead Act", like the Homestead Act of the 1800's, would provide land – 1 acre per year of service, to veterans to provide them entrepreneurial opportunities.
Individual Unemployability
On May 23, the Trump Administration's Department of Veterans Affairs released the first budget request for Fiscal Year 2018. This budget proposal initially called for terminating Individual Unemployability (IU) benefits to those eligible for Social Security retirement benefits under the rationale that this constitutes a duplication of benefits when in fact, it does not. The Individual Unemployability program supports veterans who cannot find work due to service- connected injuries (injuries sustained while serving our country). Many have been unable to contribute to Social Security as they have been unable to maintain substantially gainful employment due to these injuries. This budget proposal would impact nearly every Vietnam-era veteran whose survival depends on the Individual Unemployability program.
Since the May 23rd proposal, veterans organizations have galvanized opposing such cuts. Congressman Mast is in agreement and would not support cuts to veterans in receipt of Individual Unemployability.
– Andrea Plescia
Although you wouldn't know it from the mainstream media, the House of Representative has accomplished a lot in their first six months. In particular, Brian talked about:
Deregulation – there have been 14 Congressional Review Acts signed by the President, rolling back much of the late-term Obama regulatory state
The REINS Act (Regulations from the Executive in Need of Scrutiny), which requires Congressional approval of regulations costing more than $100M
Repeal of much of the Dodd Frank Financial Reform
The 6 month budget that provides $1.5B for the border
Kate's Law
The sanctuary cities bill
The American Health Care Act, repealing and replacing Obamacare
The VA Accountability and Whistleblower Act that allows wrongdoers to be fired
Unfortunately, only the Congressional Review Acts have become law – the rest are gathering dust in our dysfunctional Senate. In Brian's view, the agenda today is driven by group-think and the GOP Senators are a disappointment.
There were many questions submitted on index cards from the audience, including:
When will Obamacare be repealed? Brian explained that without 60 votes in the Senate (like the Democrats had in 2009) the replacement possibilities are limited. There is much misinformation – Medicaid is not being "cut" just having its growth slowed. Repeal will be a very large tax cut. Whether the Senate acts or not we will have to wait and see.
Is there going to be a cut to veterans' benefits in the VA budget – specifically regarding Individual Unemployability (IU)? Brian opposes this provision, which would impact disabled veterans who become eligible for Social Security. (See the sidebar for a further explanation).
When will we see Tax Reform? All of Brian's Republican colleagues know that 2018 is looming and failure to act on tax reform will be a threat to re-election. He hopes to see something this year.
If Senate doesn't act on Obamacare Repeal, should we just let it fail and the Democrats take the blame? Brian does not think that is a good result for the people affected by it.
Should our embassy move to Jerusalem? YES – should happen now.
In closing, Brian said he is planning some townhalls during the August recess (assuming the House does not stay in session), one of which will be in Palm Beach County. He asks that all of his supporters show up and bring their friends. A lot of his townhalls in the past few months have been packed with opponents of Brian and the Trump agenda and he could really use our help to show balance.
The next PBCTP meeting will be at Abacoa on July 31 with Chris Gaubatz who will talk about "Understanding the Threat" of radical Islam in the US.
Please Join us at Abacoa on Monday, July 31 for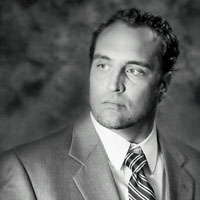 Chris Gaubatz
"
Understanding the Threat
"
NOTE: Our friend Billy Vaughn will have a few words & introduce Chris Gaubatz.
Monday, July 31, 2017
Abacoa Golf Club
105 Barbados Drive
Jupiter, Fl 33458
TIME: 5:30 PM Buffet
6:30 PM Program
Dinner – $20.00
(Buffet, Cash Bar)
No charge for meeting.
Please RSVP:

---
As the son of a career Air Force OSI Special Agent, Chris Gaubatz grew up in England, Korea, California, and Utah, and today calls southwest Virginia home.
Chris worked for several Fortune 500 companies conducting fraud investigations and asset protection, as well as insurance sales.
In 2007, Chris began researching the threat of jihadi organizations in the United States by posing as a Muslim convert and attending Muslim Brotherhood/Hamas conferences gaining access as an intern with the Hamas organization Council on American Islamic Relations (CAIR) in Virginia.
While working at the CAIR MD/VA office, Chris uncovered a fraud scheme being perpetrated by CAIR's "immigration attorney" who was defrauding Muslims in the community and lying about handling their immigration proceedings. In fact, he was not even a licensed attorney.
When that office was shut down by CAIR in an effort to conceal this criminal activity, Chris was invited by Hamas/CAIR leaders to work at their headquarters office in Washington, D.C.
During his time there, Chris obtained over 12,000 pages of documents from Hamas/CAIR and over 300 hours of covert audio/video recordings.
The entire story is featured in the book Muslim Mafia authored by investigative journalist Paul Sperry and Dave Gaubatz (Chris' Father).