Rally at the Rails
---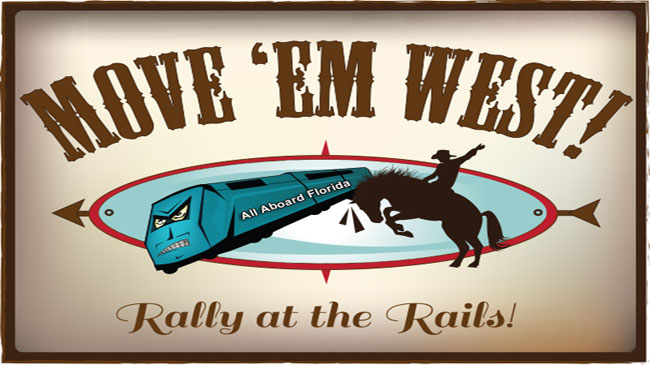 JOIN US IN PROTEST AGAINST AAF/BRIGHTLINE'S
HIGH-SPEED PASSENGER TRAINS
The "Move 'em West – Rally at the Rails" will be held Saturday, March 19, 2016 at 11am at six railroad crossings simultaneously on the Treasure Coast and Palm Beach County.
Rallies will be held near rail crossings in Micco, Vero Beach, Ft. Pierce, Stuart and two locations in Palm Beach. Protest signs will be available at the locations.
Residents will protest on the sidewalks (100 feet from the crossings) and share their anger that profits are being put above safety with the dangers posed by AAF/Brightline's 32 daily high-speed trains along with the transportation of hazardous chemicals on the freight line.
Let your voices be heard!
Citizens Against The Train
Fighting Non-stop to Stop All Aboard Florida