Eric Golub and Cade Marsh at Abaco on 3/7
---
Please join us on March 7th at our Monday, Jupiter Chapter Meeting as we host:
Political Satirist Eric Golub
and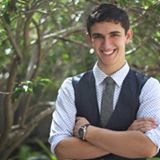 Political Consultant Cade Marsh
Eric Golub has been a stockbrokerage professional since 1994. He began writing on March 11th, 2007, the three-year anniversary of the Madrid bombings and the midpoint of 9/11. He has been inflicting his worldview on his readers since then. He writes about politics Monday through Friday, and about football and other human interest items on weekends.
His site is the "Tygrrrr Express." In April of 2009 he published the book "Ideological Bigotry," endorsed on the back cover by Ward Connerly and Armstrong Williams. He followed that up in 2010 with "Ideological Violence," endorsed by Fox News Military Analyst Ralph Peters, and "Ideological Idiocy." In 2015 he published "Ideological Lunacy," endorsed by Fox News Military Analyst Bill Cowan and Kevin Jackson, and "Jewish Lunacy," endorsed by Rabbis Daniel Lapin and David Wolpe.
He speaks around the country to various chapters of the Republican Women's Federated, Republican Jewish Coalition, Young Republicans, College Republicans, Tea Party, 9/12 Project, and other conservative groups. He has spoken in front of Vice President Dick Cheney, Michael Reagan, Michele Bachmann, Michael Steele, Eric Cantor, Sarah Palin, Tim Pawlenty, Herman Cain, Michael Medved, Ann Coulter and many more. He spoke at several CPAC events and C-Span has carried his remarks on several occasions.
---
Cade Marsh, a political consultant and digital media strategist, is a Senior at Palm Beach Atlantic University and the Founder of Millennial Ventures, Inc. He is currently serving as the Florida Federation of College Republican's Executive Director and recently announced his candidacy for State Chair of the Florida Federation.
Cade got his start in politics as part of the Palm Beach County fundraising team, after which he identified and selected by the College Republican National Committee to serve as their Iowa Field Representative. After serving alongside the CRNC, he partnered with conservatives across the state of Florida to become the Executive Director for FFCR.
His vision is "students reaching students" and is working tirelessly to implement the largest student-led field program of any state federation. He is passionate about raising, training, and deploying the conservative millennial generation to spread the values of limited government, fiscal responsibility, and free markets.
His goal for 2016 is to continue representing College Republicans across the state of Florida and building record numbers of chapters and members, partnering with organizations such as The Tea Party, Leadership Institute, Republican Leadership Initiative, and Turning Point USA. Through coalition building and by implementing an incredibly impressive CR field program, the height of Marsh's ambition this year is to deliver 100,000 new conservative votes by the November elections, turning Florida red.
Monday, March 7, 2016
Abacoa Golf Club
105 Barbados Drive
Jupiter, Fl 33458
TIME: 5:30 PM
Dinner – $17.00
(Buffet, Cash Bar),
6:30 PM Meeting.
Please RSVP below.