Please join us on January 6th when Wellington chapter will host
Wellington Council Candidates.
It is your community…Come learn, ask questions and get involved. Everyone needs your help!
---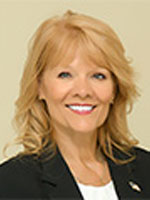 Laurel Bennett
Running for Florida House District 86.
Click for Bio
---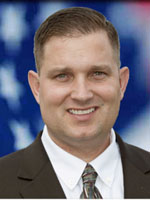 Stuart Mears
Running for Florida House District 86.
Click for Bio
---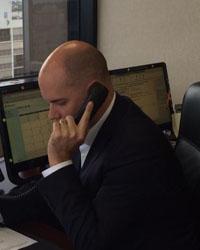 Michael Drahos
Running for Wellington Village Council Seat 1, which is held by Vice Mayor John Greene.
---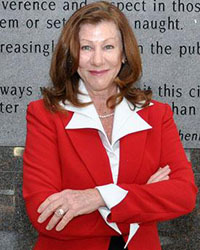 Martha Webster
Running for Royal Palm Beach Mayor against Fred Pinto.
---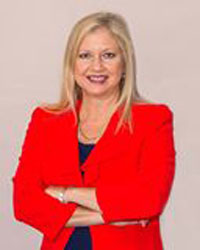 Anne Gerwig
Running for Wellington Mayor.
---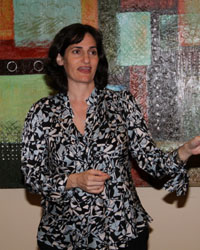 Selena Smith
Running for Royal Palm Beach Council Seat 3
---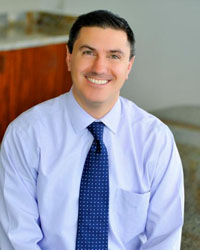 Mike Napoleon
Running for Wellington Council
---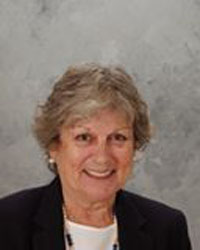 Lenore White
Running for Royal Palm Beach Council.
---
Please do your due diligence: Candidates have webpages, facebook and twitter accounts you can research and make your personal choices.
Confirmation of additional candidates to follow.
Wellington
Wednesday January 6, 2016
Hurricane Grill and Wings
4075 Florida 7, Lake Worth, FL 33467
(561) 318-6107
Program 6:00pm
No Charge for Meeting
Please RSVP below; no meal is served with this meeting.

Please join us on January 5th when the Boca Raton chapter will host:
"Christine Spain"
running for Supervisor of Elections PBC.
She is the former Chairman of the Broward Republican Party (2014-2015), Vice Chairman (2012-2014) and Chairman of Congressional District #23 serving on the RPOF State Executive Committee in 2015.
Christine is an attorney in private practice in Boca Raton, serving Palm Beach and Broward Counties, and a Certified Public Accountant. She specializes in corporate law and business transactions and has years of experience working with both national law and accounting firms serving clients from Miami-Dade to Palm Beach.
Prior to her law career, she worked as an Audit Manager/CPA with a Big 4 Accounting Firm. Christine has also served on the Boards of non-profit organizations.
She has been a resident of South Florida for 40 plus years and is a graduate of Florida Universities, including the University of Miami School of Law, where she served on Law Review. She now resides in Jupiter with her husband.
Tuesday January 5,  2016 – 6:00pm
Boca Community Center
150 Crawford Blvd, Boca Raton, FL 33432
(561) 393-7807
MAP
Please RSVP below; no meal is served with this meeting.

Please join us on January 4th as the Jupiter chapter will host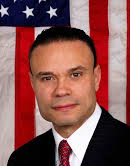 Dan Bongino
Former Secret Service Agent & NYPD
Contributing Editor @CR
GOP Candidate for US Senate
About Daniel
Family
Dan and Paula have been married since 2003. Paula is an independent web design consultant who operates a successful small business in addition to being a full time parent to their two daughters, Isabel and Amelia. They reside in Palm City, Florida.
United States Secret Service
Dan proudly joined the ranks of the U.S. Secret Service in 1999 as a Special Agent where he graduated the Secret Service training academy with academic honors. Beginning his career in the New York Field Office, he was assigned to investigate federal crimes including but not limited to protective intelligence, computer crimes, bank fraud, credit card fraud and counterfeiting. His early career was marked by a number of investigative successes. Although the details of his signature investigation are still for official use only, it involved over 300 million dollars in potential financial fraud and a nexus to international terrorism. This joint investigation in cooperation with the FBI, IRS, SSA and a number of local police agencies, was responsible for shutting down a major international fraud ring. The investigation earned Dan the Department of Justice recognition award, along with other agency specific awards, for excellence in investigations.
Dan left the New York Field Office in 2002 to become an instructor at the Secret Service Training Academy in Beltsville, Maryland. He was the project manager for the re-design of the investigative tactics training program which he subsequently taught to incoming trainees. Dan was awarded a number of commendations for his work in researching and re-designing the investigative curriculum to reflect current trends crime trends.
Presidential Protection Division
In 2006, Dan entered into duty on the elite Presidential Protection Division in the administration of President George W. Bush, graduating at the top of his class in the difficult detail training program. Dan distinguished himself early by becoming one of the earliest tenured Special Agents to be given responsibility for an operational section of the protective detail. Dan remained on protective duty during the change in administration to President Barack Obama and again distinguished himself by quickly becoming the highest ranking member of his operational shift of agents. With this distinction came greater responsibility and Dan quickly rose to the challenge. He was designated as the lead agent responsible for the coordination of the President's trip to Prague for the signing of the START treaty, his trip to Jakarta, Indonesia, amongst a myriad of terror threats, and finally as the lead agent responsible for the President's visit to an active war zone in Afghanistan. With the successful coordination of these historic events, Dan was awarded a series of commendations and left the protective detail as one of the most distinguished agents in their history.
Learn More:
Wiki
facebook
Monday, January 4, 2016
Abacoa Golf Club
105 Barbados Drive
Jupiter, Fl 33458
TIME: 5:30 PM Dinner – $17.00
(Soup & Sandwiches, Cash Bar),
6:30 PM Meeting.
Please RSVP below.