Political Satirist Eric Golub at Boca on 12/1
---
Please join us in December as Boca chapter will host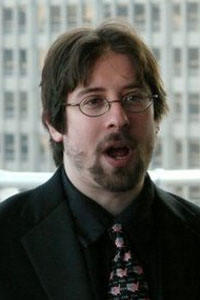 "Eric Golub"
Political Satirist —Conservative Entertainer
He has been a stock brokerage professional since 1994. He began writing on March 11th, 2007, the three-year anniversary of the Madrid bombings and the midpoint of 9/11. He has been inflicting his worldview on his readers since then. He writes about politics Monday through Friday, and about football and other human interest items on weekends.
His site is the "Tygrrrr Express." In April of 2009 he published the book "Ideological Bigotry," endorsed on the back cover by Ward Connerly and Armstrong Williams. He followed that up in 2010 with "Ideological Violence," endorsed by Fox News Military Analyst Ralph Peters, and "Ideological Idiocy." In 2015 he published "Ideological Lunacy," endorsed by Fox News Military Analyst Bill Cowan and Kevin Jackson, and "Jewish Lunacy," endorsed by Rabbis Daniel Lapin and David Wolpe.
He speaks around the country to various chapters of the Republican Women's Federated, Republican Jewish Coalition, Young Republicans, College Republicans, Tea Party, 9/12 Project, and other conservative groups. He has spoken in front of Vice President Dick Cheney, Michael Reagan, Michele Bachmann, Michael Steele, Eric Cantor, Sarah Palin, Tim Pawlenty, Herman Cain, Michael Medved, Ann Coulter and many more. He spoke at several CPAC events and C-Span has carried his remarks on several occasions.
Tuesday December 1,  2015 – 6:30pm
Boca Community Center
150 Crawford Blvd, Boca Raton, FL 33432
(561) 393-7807
MAP
Please RSVP below; no meal is served with this meeting.