Tom Trento and MaryLynn Magar at Abacoa, October 6
---
PROGRAM 1:   An analysis of the war in Gaza and the implications for all Americans.
SPEAKER 1:  Tom Trento, Director, The United West, Lake Worth, FL.   Co-Author. Shariah: The Threat To America.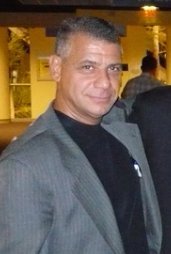 The United West is dedicated to defending and advancing Western Civilization against the kinetic and cultural onslaught of Shariah Islam, so that America remains a land of freedom, justice and opportunity grounded in the principles of our Constitutional Republic.
PROGRAM 2: Issues Facing the Florida Legislature.
SPEAKER 2: MaryLynn Magar representing Florida House District 82 in the Florida Legislature.
DATE: Monday, October 6, 2014
TIME:  5:30 PM Dinner (Soup & Sandwiches, Cash Bar),   6:30 PM Meeting.
COST: Dinner: $13 (tax & tip included).
Meeting only: No charge
PLACE: Abacoa Golf Club 105 Barbados Dr., Jupiter, FL 33458.
DIRECTIONS: MAP Donald Ross Rd. to Parkside Dr. North on Parkside Dr. 0.4 miles to Barbados Dr. Left on Barbados Dr. to first driveway on Left.
Please

so we are prepared to accommodate you.