Join Us for our Jupiter Election Night Party!!
---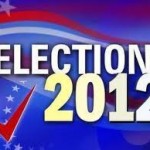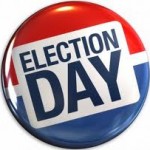 Nick's Tomato Pie in Jupiter
November 6th, 2012 will surely go down as one of the most important dates of the 21st Century in history books of the future.  It has been said many times, "This is the most important election of our lifetime", and that has never rung more true when one considers the principles at stake at this election.  Our deep involvement in attempting to steer our voting populace towards all the principles and founding history of this country will ultimately have their collective effect on this great night.  All the hard work, the personal and professional sacrifices that we make, the time and energy commitment in an increasingly liberal public, and the risk of voicing your opinion publically will definitely prevail in the long run.
On this night, we will get to witness "real time" results at our Election Night Party in Jupiter at Nick's Tomato Pie Restaurant on north side of Indiantown Road, just east of I95..
This evening promises to be one that you will remember for years to come, and is definitely NOT to be missed!  The Palm Beach Tea Party will be partnering with South Florida 912 to provide a great venue for like-minded people to share this special night.  Please feel free to invite your friends and family.  Nick says that we can stay as long as we want — as the election results might not come in until well into the night.
There will not be a cover charge for this event and you can come any time after 7pm.  Come hungry as Nick's Tomato Pie Restaurant has an excellent menu of appetizers, main courses, and desserts — as well as a full bar. Simply order and pay for your choice of food or drink.
PLEASE RSVP HERE: