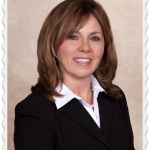 Join us, Tuesday, September 4th at Boca Greens Country Club in Boca Raton, for an exciting evening with State Attorney Candidate Dina Keever, brought to you by the Boca Raton Chapter of the Palm Beach County Tea Party.
About Dina: Dina Keever has spent most of her legal career prosecuting crime. She entered law school at Florida State University College of Law in 1991, not because she wanted to be a lawyer, but because she wanted to be a prosecutor. Dina believes victims must be vindicated and individuals must be held accountable for their actions. Dina is a tireless advocate for criminal justice and ethics in government.
Doors open at 5:30pm, Dinner is from 6:00pm to 7:00pm.  Dinner price is now $20, includes full meal, coffee, tea, tax, and gratuity.  Speaker introduced after brief announcements, around 7:15pm.
Please RSVP on the button below!

Americans for Prosperity Phone Banking
Join us as we phone bank spreading the message of economic freedom.  Our phone bank system is night and day different than the phone banks of years past.  We are using a predictive dialer to help us maximize our reach and efficiency of the phone bank.  With each person dialed into the system, on average 3 – 5 calls are outbound.  For every additional phone banker logged into the system, it exponentially increases the number of dials and number of connections with a live person.  When a call is connected, you will speak to a live person with the exception of a voice mail or fax every so often. 
Phone Bank Competition
Beginning September 3, we will start a phone bank competition.  The top 3 phone bankers with the most answered calls with receive a prize – a gift certificate to the restaurant or gas station of their choice. 1st place: $30, 2nd place: $20, 3rd place: $10!  A NEW WINNER WILL BE ANNOUNCED EVERY WEEK. 
Scores will reset every Monday at 9am!  You can call from home or at one of the AFP offices.  If you call from home, you can call from 9am – 9pm.  If you are interested in participating, please see me, Kathy, for your own personal PIN.  You can reach me on my cell phone 954-815-4307 or email KSalerno@afphq.org.
Hours and Locations:
Boca Raton: 3200 N Federal Highway, Suite 215, Boca Raton, FL
Tuesday, Thursday, Saturday: 10am – 8pm (Located across the street from a Denny's)
Palm Beach Gardens: 3970 RCA Blvd Suite 7003, Palm Beach Gardens, FL
Wednesday: 2pm – 8pm (We are across the street from the Hampton Inn.  Our office is tucked behind in the corner behind the American Flag.)
**Times subject to change**
Join us for a candidates forum with Dave Aronberg, Robert S. Gershman and Dina Keever.  Learn their qualifications and why they want to  be your next State Attorney.   Doors open at 5:30 p.m.  Dinner price is $15, includes full meal, coffee, tea, tax, and gratuity, and is from 6:00 p.m. to 7:00 p.m. The meeting starts promptly at 7:00 p.m.   BE THERE!
| | |
| --- | --- |
| DATE: | Monday, September 10, 2012 |
| TIME: | Doors open 5:30pm. Buffet at 6pm. Meeting starts at 7pm, $15 per person (tax and gratuity included) |
| PLACE: | Binks Forest Golf Club, 400 Binks Forest Drive, Wellington, FL 33414, Click HERE for Directions |

Candidate Biographies
---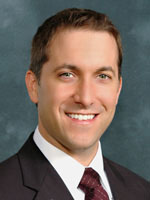 Dave Aronberg
Dave Aronberg was born in 1971 in Miami and grew up in North Miami. He attended Harvard College and Harvard Law School, receiving his Law degree in 1996.
As an attorney for a large South Florida law firm, Dave was involved with then Insurance Commissioner Bill Nelson, investigating European Insurance companies that refused to honor World War II-era policies sold to victims of the Holocaust. In 1999, he became a Florida Assistant Attorney General for economic crimes, investigating Purdue Pharma, the manufacturer of the prescription drug Oxycontin, for its marketing practices and led the State's lawsuit against "Miss Cleo," the "Jamaican Shango Shaman Psychic," who had become an international celebrity. In 2000, Dave served as a White House Fellow and later served in two presidential administrations as a Special Assistant to the Secretary of the Treasury for international money laundering.
Elected to the 5-county Florida Senate District 27 in 2002, with 69% against Republican Frank Mann, he was re-elected with little opposition by 86% in 2004 and 71% in 2008, and served until term-limited in 2010. As a Senator he worked to secure federal funding for Everglades restoration, worked on consumer protection legislation and restrictions on the diversion of perscription drugs.
In 2009, he ran for Attorney General, losing the Democrat primary to Dan Gelber with slightly under 41% of the vote, but going on to work for the winner in the race, Pam Bondi, as Special Prosecutor for Prescription Drug Trafficking, where he worked against pill mills.
---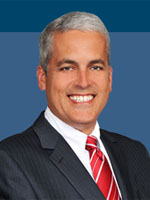 Robert Gershman
Robert Gershman was born in 1966 and lives in Boca Raton. He received a BA in Accounting from George Washington University in 1988 and a law degree from Nova Southeastern Law School in 1991. In his final year, he interned at the PBC State Attorney's office and was then hired by then SA David Bludworth as a full time prosecutor, and he served as assistant State Attorney under both Bludworth and Barry Krischer.
During his tenure, he prosecuted all types of crimes, up to and including death penalty cases, and served as a division chief, managing high profile cases. Upon leaving the State Attorney's office, he entered private practice in criminal defense litigation, and has managed his practice for the last 15 years. He is one of a small group of attorneys certified under Florida State Statute to serve as lead trial counsel in death penalty cases, and has contributed many hours in pro bono work in the community.
Robert is running as a Non Party Affiliate because he believes the Office of Palm Beach County State Attorney should be fair and independant, without favoritism to any person or entity. As the next State Attorney for Palm Beach County, Robert intends to enforce the law, end corruption, prevent crime, and be an effective voice for the victims of crime. As the highest ranking law enforcement officer for Palm Beach County, he will represent the residents of Palm Beach County with zeal and integrity and will focus his efforts on ensuring justice for all.
---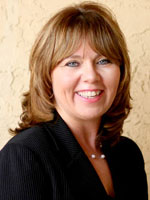 Dina Keever
Dina Keever was born in Danville, Illinois in 1962. After graduating from the University of Illinois at Urbana-Champaign with a degree in Journalism, she worked in advertising at the St. Petersburg Times prior to earning a law degree at Florida State University where she was editor-in-chief of the Law Review.
After law school she served as a law clerk for Peter T. Fay of the Eleventh Circuit Court of Appeals in Miami, then as a prosecutor in the US Attorney's office in Miami, where whe worked on drug trafficking cases and later in Philadelphia where she prosecuted corruption, fraud, immigration, narcotics and violent crimes.
Dina has prosecuted over 250 federal cases and has extensive courtroom experience. She has written over forty federal appellate briefs and successfully argued numerous appeals in the United States Courts of Appeals for the Eleventh Circuit and the Third Circuit. Dina has received awards from both the Drug Enforcement Administration and the United States Customs Service for her courtroom contributions to federal law enforcement.
In 2009, Dina joined other former federal prosecutors at the law firm Lewis Tein, P.L., as of Counsel. Dina took an indefinite leave of absence from Lewis Tein on April 20, 2012, in order to concentrate full-time on her campaign for Palm Beach County State Attorney. If elected, Dina will be the first female to serve as State Attorney in Palm Beach County.
PBC Property Appraiser Gary Nikolits informs about November ballot initiatives
Marion Frank discusses SCOTUS impact related to Affordable Care Act
The monthly gatherings of the Wellington Chapter of the Palm Beach County Tea Party are known for their educational value.  Every month speakers are carefully selected to inform and educate our members and guests about  a variety of local and national civic issues as they relate to our core values of fiscal responsibility, limited government, and free markets.  Keeping with that tradition, the August meeting was no different.
The August meeting was kicked off by Gina Rascati, one of the Willington Chapter organizers.  As always, Gina started off by generously acknowledging the efforts of our dedicated volunteers.  Several  candidates who are currently running for both local and Federal offices were in attendance.  Upon a brief introductions they all were greeted with enthusiasm.  The Chapter senior and founding members followed, one by one, with brief leadership updates on the overall state of the National Tea Party as well as the state of affairs in our local Chapter.  The key underlying message was that the Tea Party movement is as strong as ever but we must maintain the momentum in order to win back our Country in November.  Our success will very much depend on the grass roots support of our volunteers.  This November, the Tea Party throughout the United States has undertaken the monumental responsibility of poll watching to ensure that a fair election process is conducted in accordance with procedure.  On Election Day, we intend to have the maximum degree of coverage by our volunteer poll watchers all across Palm Beach County.  A great number of people already signed up but there is always need for more.  Attorney-led poll watcher training session will be scheduled prior to the election in October of 2012. More information will be provided in the weeks to come.
Our main speaker for the evening was Gary Nikolits, the Palm Beach County Property Appraiser.  He  delivered a highly informative, non partisan presentation in his capacity as the longest serving  Elected Constitutional Officer in Palm Beach County.  After a brief explanation of the process employed by his office to calculate individual assessed value of every property throughout the County, Mr. Nikolits  went on to explain the current ballot initiatives relating to property taxes that Palm Beach County voters will be deciding in November.   The first of several amendments, Amendment 2 provides a property tax discount to disabled military veterans with no residency requirement at the time of service.
Amendment 4 consists of three parts.  Part 1 seeks to repeal the existing recapture rule that requires the assessed value of each property to be increased by a fixed amount every year even if the market value of the property drops provided that the market value remains greater than its assessed value.  Part 2 seeks to reduce the existing  cap on assessed property value increases for non-homesteaded properties from 10 to 5%.  And last but not least, Part 3 seeks to provide a tax exemption to first time home buyers of up to $140,000 dollars in addition to the existing $50,000 dollar homestead exemption.  This is a 5-year benefit that would only be extended to homebuyers who have not owned a property in the County during the last 3 years.  The benefit will be gradually decreased at a rate of 20% per year.
Amendment 9 seeks to provide additional tax exemptions on the homesteaded property of surviving spouse of military veteran or first responders that die in the line of duty.  This is intended to be a lifetime benefit as long as the surviving spouse does not re-marry.  The first responder benefit will be retroactive, while the military benefit will be available only going forward effective January 1st 2013.
Amendment 10, seeks to increase the tangible personal property tax exemption from $25,000 dollars to $50,000 dollars.  The tangible personal property tax includes furniture and fixtures owned by small business in Palm Beach County.
Amendment 11 seeks to provide an additional tax exemption to low income seniors who maintain a long term full time residence on their property.
Mr. Nikolits  concluded by reminding  the audience that exemptions and tax breaks for any particular group do not come without the sacrifice by the rest of tax payers who shoulder the burden of filling the resulting revenue gaps.   Additional information and resources may be found on the Palm Beach County Property Appraiser's website at www.co.palm-beach.fl.us/papa/
Marion Frank, the National Co-Chair of Docs 4 Patient Care Alliance,  was our second speaker of the evening delivering an update on the implications of the  Affordable Care Act post the recent SCOTUS decision to uphold the Law as Constitutional under the Congressional taxing power.   "The Law, as it's written, still stands with billions of dollars going towards implementing it…" passionately explained Marion in her opening remarks.   At the request of the  ranking republican members of the Ways & Means Committee, the Government Accountability Office (GAO) made attempts to determine the cost of implementing this Law to date.  The results of the study were simply inconclusive given the massive nature and scope of this entitlement expansion masqueraded as reform.
Chief Justice Roberts, Jr. wrote; "It is not our Job to protect the people from the consequences of their political choices."   Given our current course, it's painfully clear that November may be the last chance for us to change direction as a Country.
The "mandate" has now officially become a tax, and a burden of any tax payer who may choose not to purchase, regardless of the reason, a health insurance policy starting in January of 2014.  Any tax payer who unlike the nearly 50% of Americans that pay no taxes, will be subject to automatic withholding by the IRS if they are due a refund.  And with over 16,000 new IRS agents on the beat, redistribution of wealth is becoming our new reality.  The new Healthcare Law has many unintended consequences   that are likely to have adverse impact.  Experts are predicting a doctor shortage over the next several years because of the growing projections in new patient demand for care.  The new Law has absolutely no provisions to encourage  adding new doctors in order to meet the projected demand levels.  Provisions do exist, however, to add nurse practitioners and physician's assistants to cover the projected shortfall of doctors.  At the same time, starting in August of 2012, the State of Florida has began to limit  the number of nurse practitioner and physician's assistant wellness visits for Medicaid patients to a maximum of two per month.  These cost-cutting tactics amount to nothing other than rationing of care, despite the promises.  Rules have also been enacted to revise the drug formulary for Medicaid patients by drastically reducing list of covered medications.  Such changes encourage an environment where it becomes much more burdensome for physicians to willingly accept new Medicaid patients.  Reimbursement rates of 17 cents on the dollar also help promote a future where Medicaid patients are likely to have difficulties finding the medical care that they need.  At the same time, nearly 19% of employers are planning to drop healthcare coverage for their employees.  Furthermore, a new medical device tax that's built into the Law is expected to drastically impact the medical device industry which mostly consists of small business that are not likely to survive the additional squeeze  on already low profit margins.  Marion concluded by listing a number of practical options that can serve as great low cost alternatives to the Affordable Care Act that can be implemented immediately.  Everyone is encouraged to visit the Docs 4 Patient Care web site for additional information at docs4patientcare.org/
Brought to our attention by Jay Goulet of Boca Signworks


These thoughts come from one of our members, author and forensic accountant, Hal Rosenthal:
"Mighty Pillars Crumble at the Whispered Word." It's one of Hal's original quotes. The "pillars" represent the System and the "whispered word" is that which is put in writing and appropriately disseminated. Full potency is derivable through the "100th monkey" concept of nature identified on the Japanese island of Koshima.
Instead of getting sick by eating a fruit that falls from the trees, one monkey washed it in the ocean and consumed it with no ill effect. The next day the action was copied by a few more monkeys. The practice quickly expanded geometrically and when the 100th monkey adopted it, virtually overnight the entire monkey population on the island accepted the practice.
The System in force in America must undergo a transformation and be rebuilt from the ground up; preferably, in accordance with the true intent of the Constitution and in opposition to the appalling circumstances now existing both nationally and internationally. Mere change and continuation of the piecemeal approach will be insufficient to make a meaningful difference and may lead to disaster.
Words cannot express the extent of stupidity and mistakes being made by those in control. Truly, they "cannot see the forest for the trees." They create what at best can be considered tactics, but without first discerning an appropriate broader and suitable strategy, and the directly related tactics best to be relied upon to achieve the strategic goal.
The United States is in the process of selecting a new president on the basis that a single individual has the best ideas on how to make sought-for changes. How ridiculous.
And the dominant tasks of the selection process thus far is lying or selling. Just look at the ads. Although not the strongest reference, in a recent TV ad, President Obama accused Mitt Romney of taking away jobs in America by "outsourcing" jobs to foreign countries during the time Romney was in control of Bain Capital.
Hal sent the following e-mail to Romney's political campaign: "Outsourcing is not done to create jobs overseas instead of in America. It is a method commonly used to reduce costs, thereby simultaneously maintaining profitability and reducing the required selling price of products and services. An end result is more affordability of products and services to the consumer." He received a "thank you" e-mail on July 17, 2012 from Lynne McMillan, Deputy Director of External Affairs of Romney for President, Inc.
It seems the majority of citizens and organizations in the U.S. consider only their immediate personal needs and wants. That's natural. And politicians emphasize them. But consistently failing to identify and take into account the broader picture into which those needs and wants fall, opens the door for collapse of supposedly realistic expectations.
The new, better and ultimately the only workable approach is to start out with the broader picture—the concept. Like "liberty and justice for all." If the Civil Rights Office fails to do its duty for even a single citizen, then the related underlying flaw of the organization must immediately be identified and corrected. If it is not or cannot be done, then "liberty and justice for all" is merely an unfounded term of reference.
A person so denied such components of liberty and freedom should not be forced into a hopeless struggle seeking alternate means for the attainment of justice. What caused the break needs to be fixed. And it applies to every branch and subdivision of our government.
Things need to get put in writing that say what needs to be done, and in way that is clear and comprehensible. It should immediately create on the part of its readers, a willingness and desire to cooperate in support of taking reasonable action.
The center of attention is not change but restoration! We don't' want to change how things are. Such a process can go on forever without making a material difference. We need to bring things back to how they should be. It is not a mere change. It is a transformation!
A practical way to start out is to identify, communicate and gain support for some of the important concepts or new pillars. The Palm Beach County Tea party is doing just that. Its stated goals are "fiscal responsibility, limited government and free markets." They are vital tactics in aid of re-establishment of true democracy in America.
For purposes of greater clarity and the attainment of broader support, better it may be for the Tea Party to put forth as its main objective, "The Re-establishment of True Democracy in Accordance with the Constitution," and position its currently stated excellent goals as components thereof. An added valuable benefit is access to a larger selection of timely actions in accordance with its main objective, which actions otherwise may not appear in conformity with the presently stated goals.
Come one and all to the Palm Beach County Tea Party's 2nd Annual Labor Day Barbeque at Carlin Park. Join us 4:30 to 6:30 PM on Monday, September 3, 2012 for a fun afternoon on the west side of Route A1A at Carlin Park's Sea Oats and Gumbo Limbo Pavilions.
Open, shaded pavilions, a beautiful children's playground and background music provided by DJ Mark at the keyboard welcome you to a relaxing and fun afternoon of food and fellowship with Congressman Allen West. Hamburgers, hot dogs, drinks, watermelon and ice cream will be available for purchase on site.
Rain or shine – we look forward to seeing you and your families as we have reserved two covered pavilions with plenty of adjacent parking ! Just follow the signs on entering the park entrance on the west side of Rt A1A just south of Indiantown Rd.
Click here for directions.
As elections approach, there are many venues in which to see and hear the candidates. Many of these, such as the network of political clubs of both parties, have rules that don't allow non-party members to speak, even in non-partisan elections like Sheriff or Supervisor of Elections.