May 1st Boca Raton Chapter Meeting with Blaise Ingoglia!
---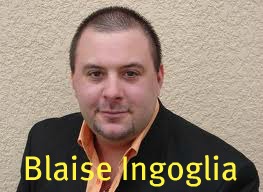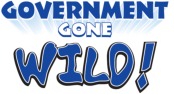 Republican Party of Florida Vice Chairman Blaise Ingoglia will address the Boca Chapter on May 1st.  Ingoglia is a  Hernando County entrepreneur and rising star in local and state Republican Party politics.   He is behind Government Gone Wild, a series of Web videos, seminars and blogs. The approach, says Ingoglia, shows people how bad the issue really is.  A recent video Ingoglia produced through Government Gone Wild — "Brother, Can You Spare a Trillion?" — is a YouTube hit. The video has now surpassed 5.14 million views. "The reason why this resonates with people is it melds satire and motivational speaking in a political atmosphere," says Ingoglia. "The problem when politicians start talking about budgets and finance is people's eyes start to roll to the back of their heads in boredom."  He emphasizes the debt problem is bipartisan. He also weaves satire into the presentations. "The government," Ingoglia told the Sarasota crowd last year, "has turned into that person who is always asking you for money."
Blaise Ingoglia aims to break down the federal government's massive debt problems into easily understandable chunks in his videos and seminars.
Ingoglia says he researches and verifies all of his data from online sources, mostly government data websites. Here are some of Ingoglia's eye-popping nuggets when it comes to debt and spending abuse:
• The federal government will pay $1.9 million per minute of debt for the next 10 years.
• At the current pace, by 2046 every dime collected by the government in taxes will go to pay off debt.
• The federal government has spent $8 trillion in interest payments on its debt since 1988. "A lot of that is going to other countries," says Ingoglia, "making them prosperous, not us."
• The government spent $1.5 million of federal stimulus money to spruce up apartments. Problem is, those apartments were scheduled for demolition.
• The U.S. Department of Energy could save $2.2 million if it turned off lights and used more efficient energy sources, says Ingoglia, citing a U.S. Government Accountability Office study.
• The government spent $712,000 of federal stimulus money on joke-telling software. "Why do we need joke-telling software," asks Ingoglia on a Government Gone Wild video, "when we already have Congress?"
| | |
| --- | --- |
| DATE: | Tuesday, May 1st, 2012 |
| TIME: | Doors open 5:30pm. Buffet at 6pm. Meeting starts at 7pm, $15 per person (tax and gratuity included) |
| PLACE: | Boca Greens Country Club, 19642 Trophy Drive, Boca Raton, FL 33498, Click HERE for Map |