What Has the Tea Party Become?
It Has Become A Force Of One.
It is the voice as one that unites us in a goal.
Its the hope and faith to be as one, to be a part of something honest and good.
Its our fight for our little ones so they will never see what we have.
It more the Constitutional Freedom.
Its a feeling in our hearts that set us apart from the rest.
Its letting go of the past and looking at the days to come.
Its for us to speak out for those who can not.
To protect and to serve those who do not have a clue to the inside look at our new Laws.
Its a fight all the way, to never give up and never surrender.
Its a statement that holds a truth, That I am by all means A Tea Party American.
Its the voices of us, We The Little People and the power of the vote that Government officials fear.
Its a concept that lives in America that almost faded away.
The Tea Party and what it is about…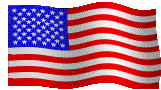 Its the human mind to see that which may escape most in a search for truth and to use that truth in a Wake Up call To Congress.
All you have to do is look at the ones you love, the ones you lost and then and only then you will see a truth.
sin.,
Henry Massingale
CEO and Founder Of The Tea Party Independent Forum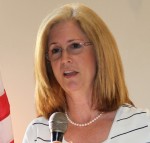 Marion Frank
Join us for a riveting discussion led by our own member Marion Frank,  the National Alliance Coordinator for a non-political grass roots organization of doctors who are seeking to preserve the doctor-patient relationship in health care,  Docs4PatientCare.org. 
Marion has a wealth of knowledge honed by her own research on how we will be paying for this act.  The purpose of her presentation is to arm us with the facts as they relate to the future of health care come June when the U.S. Supreme Courts ruling will be revealed.  Knowledge is Power and WE MEAN TO BE A POWERFUL FORCE IN THE FUTURE OF OUR COUNTRY!  Be there.
DATE
Monday, May 14th, 2012
TIME
Doors open 5:30pm. Buffet at 6pm. Meeting starts at 7pm, $15 per person (tax and gratuity included)
PLACE
Binks Forest Country Club
CLICK HERE for directions.
RSVP
Call 561-302-1479 or click on the "RSVP" button below.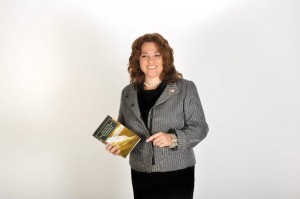 Constitutional expert, KrisAnne Hall, will address the Jupiter/Palm Beach Gardens Chapter on May 7th. KrisAnne is an attorney and former prosecutor.  Fired after teaching the Constitution to Tea Party groups, she would not sacrifice liberty for a paycheck. She is a disabled veteran of the US Army, a Russian linguist, a mother, a pastor's wife and a patriot. She now travels the country and teaches the Constitution and the history that gave us our founding documents.
The title of KrisAnne's talk is "Roots of Liberty", speaking to the roots and genealogy of the Constitution.
KrisAnne does not just teach the Constitution, she lays the foundations that show how reliable and relevant our founding documents are today. She will connect the dots for you like no one else can! Bring your family and friends for the most compelling and easily understood summary of our Constitution and what is happening in our country today.
KrisAnne is the author of Not a Living Breathing Document: Reclaiming Our Constitution, and the DVD series The Roots of Liberty: The Historic Foundations of The Bill of Rights and Bedtime Stories for Budding Patriots and Essential Stories for Junior Patriots. Two books that inspired KrisAnne's love for our history were Founding Brothers by Joseph Ellis and 1776 by David McCollough.
Awarded the Freedom Fighter award by Americans for Prosperity, the Certificate of Achievement from the Sons of the Revolution for her defense of Liberty, and Congressman James Blair Award for Defending the Constitution.
KrisAnne is an incredibly passionate speaker – a true Patrick Henry of our time. She speaks to audiences all across the country on Constitutional History, American Exceptionalism, and the Fight for Liberty. Her passion and enthusiasm is contagious and she is able to inspire any group. A steadfast warrior in the Tea Party battle.
| | |
| --- | --- |
| DATE: | Monday, May 7th 2012 |
| TIME: | Doors open 5:30pm. Buffet at 6pm. Meeting starts at 7pm, $15 per person (tax and gratuity included) |
| PLACE: | Abacoa Golf Club, 105 Barbados Dr, Jupiter, FL 33458. Click here for Map |

The Voters' Coalition of Palm Beach County interviews each candidate for office and closer to elections, will be publishing their list of endorsements. However – they have forums/panels at their monthly meetings during election years.
The next meeting will be on Thursday, May 3rd at 1pm at the South County Civic Center – which is located at 16700 Jog Road in Delray Beach. Many of you have been at this venue before – but if you haven't click on the above link for directions, information and a map.
May 3rd meeting will feature all four candidates for PBC Sheriff, the three candidates for State Attorney, and candidates for other PBC Constitutional offices. The meeting is open to the public and if you can make it – it should be a great opportunity to meet/hear the candidates.
For more information about the candidates – go to our voters' guide pages for Constitutional Officers.
I pledge allegiance to the Constitution
of the United States of America
and to its principles which include
a republic with limited delegated rights and responsibilities
and that I will, to the best of my ability,
seek to preserve, protect and defend the Constitution
so help me God.
This pledge was inaugurated by the Palm Beach County Tea Party at its Tax Day rally on April 16, 2012. It followed the Pledge of Allegiance to the Flag of the United States of America and used as its icon a copy of the Constitution downloaded from the Library of Congress web site and mounted on a poster board.
The plan is to have the Constitution at all meetings and to say the pledge following the pledge to the flag.