Boca Chapter Dinner/Speaker Night, Tuesday, October 4th, 2011
---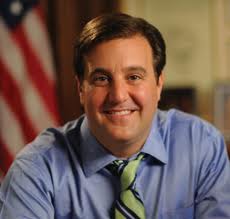 MEETING NOTICE – Boca Raton Chapter
Join us for the Tuesday, October 4th meeting of the Palm Beach County Tea Party's Boca Raton Chapter, with keynote speaker, United States Senate candidate Adam Hasner.
Adam is known as a limited government conservative, and was picked by Marco Rubio to serve as Republican Majority Leader in Florida. His senate run will be against against Bill Nelson.  Adam is a life long Republican who believes in limited government, free markets, and a strong national defense. He is 100% pro-life and received an "A+" rating from the National Rifle Association for his record on second amendment issues. As a public servant, he amassed a consistent voting record in favor of tax relief, reducing government spending, increasing personal freedoms, reining in government regulations, and promoting entrepreneurship. Adam has also been recognized as a national leader for warning about the dangers of radical Islam. Adam is a consistent voice in favor of keeping Americans free, prosperous and safe by recommitting America to strong national defense policies.
Q&A will follow his speech.
DATE: Tuesday, October 4th, 2011
TIME: Doors open at 5:30 PM, Buffet at 6:00 PM ($15, Cash Bar); Meeting at 7:00 PM
PLACE: Boca Greens Country Club, 19642 Trophy Drive, Boca Raton, FL  33498-4633
RSVP: Boca Greens Country Club is a gated community.  Click below to RSVP with name of each attendee:

For More Information
Email
Call: 561-302-1479
Palm Beach County Tea Party